If you've read my post about Travel Plans and Dreams for 2015, you'll know that I'm on a mission to complete the 'Take 12 Trips Challenge' this year, with the goal of exploring at least one new place, near or far, each month.  Along with the challenge, I've decided to start a monthly round-up of suitcase stories: what's been happening on (and off) the blog for the past few weeks.  So without further ado, welcome to February on Stories My Suitcase Could Tell…
Travelling
January was a washout in terms of the challenge (although there was a night at the Mondrian Soho in the city), but February has seen me discover a few new sides not just to New York City, but the East Coast of America as well.
I spent a few days in Pennsylvania, stopping at Gettysburg and Longwood Gardens; visited the Morgan Library and Museum in Manhattan; enjoyed a snowy walk in Central Park; and, en route to lunch with new friends, took a scenic drive north through the Palisades of New Jersey, marvelling at the frozen Hudson River below.  As of this month, I'd say the #Take12Trips challenge is well and truly underway!
Writing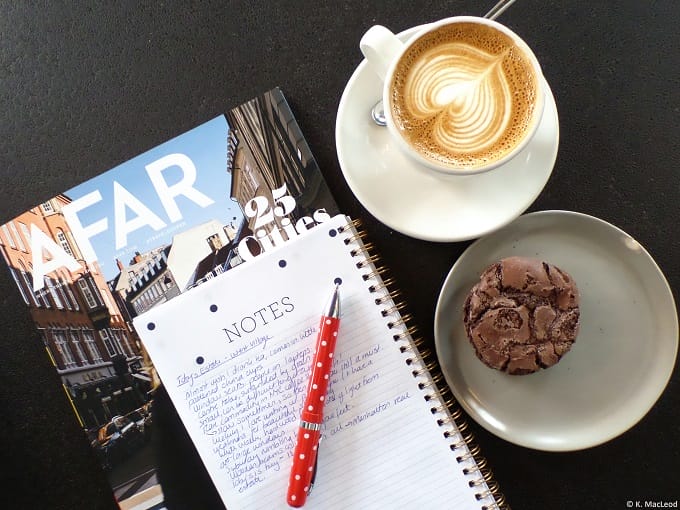 Six Things I Find Strange as a New Expat in America (this one has been stirring up quite a debate!)
An Introduction to Brunch in NYC
Climbing the Great Wall of China
Visiting Gettysburg: A Lesson in American History
About Time: You Took Care of Your Selfie (a recent piece I wrote for London-based About Time Magazine).
Reading
As I've mentioned before, I love to read, and books even played a starring role in my childhood dreams of travel.  Here are some of the stories, travel-related and otherwise, that I've been reading this month.
Beyond the Churn, Aeon.  An interesting look at the nature of the 24/7 news cycle, and what it lacks.
A Day in the Life of A HABB, Taylor Hearts Travel.  Char Taylor is the writer behind 'Taylor Hearts Travel', but this humorous post was written by her husband, detailing what it's like to live with a travel blogger.
A New Adventure (I'm Writing a Book!), This Battered Suitcase.  Brenna Holeman, one of my favourite travel bloggers, recently announced she's writing a non-fiction, memoir-style book, and I can't wait to read it!
Confessions of a Congressman, Vox.com.  After binge watching House of Cards this month (I'm only half way through Season 2, so no spoilers, please!) this real-life look behind the scenes of American government was really interesting (if not entirely surprising).
Eating & Drinking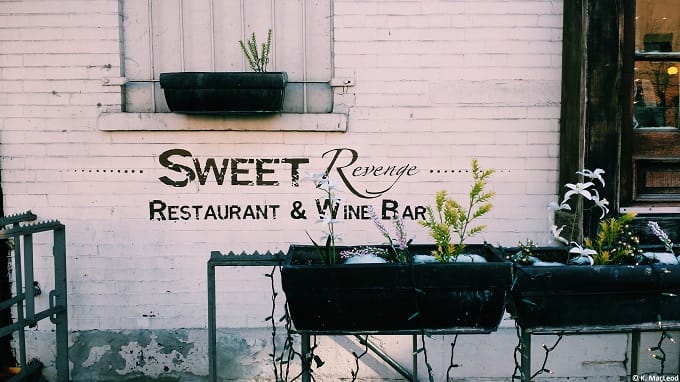 Brunch, of course!  As I wrote recently, brunch is a weekly ritual in NYC, and I'm looking forward to trying out more brunch hot spots in the weekends to come.
Coffee at Toby's Estate.  I'm still searching for somewhere to fill in for my beloved Delights coffee (my daily go-to spot at home in Stornoway), and this month I've tried out two different Manhattan locations of this coffee chain, which began in Brooklyn.
Cupcakes and wine at Sweet Revenge.  This tiny West Village spot is home to a cupcake, beer, and wine bar, where the cupcake you choose comes with recommendations for a perfectly paired alcoholic beverage.  Elaine and David (of The Whole World is A Playground) and I met here at the beginning of the month, and we had a lovely afternoon catching up on each other's travels and comparing tales of expat life in NYC.
Cocktails at Cloud Bar, citizenM Hotel.  I caught up with some friends I've known since childhood at this panoramic rooftop bar near Times Square.  It was the perfect place to spend a snowy evening in the city, and to kick back with old friends.
____________________
So there you have it: February on Stories My Suitcase Could Tell.  What have you been up to this month?