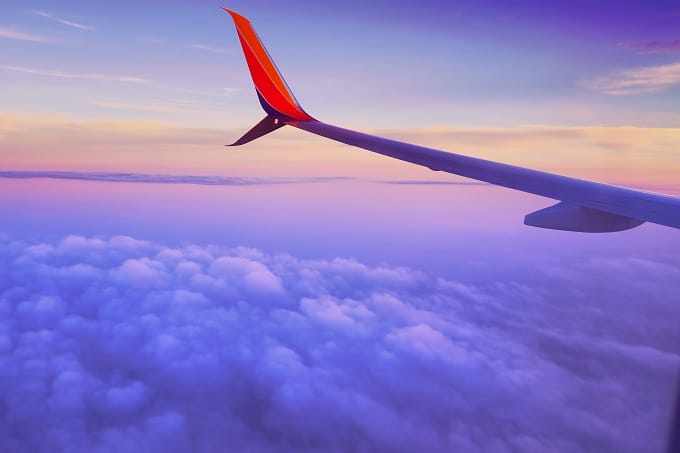 Unless you're a digital nomad who is constantly on the move, skipping from city to city and crossing borders as frequently as the rest of us cross the road, the chances are there are times when you can't travel.
Work obligations, family commitments, immigration woes – whatever the reason, for anyone with a serious case of wanderlust, being unable to travel or leave the country can be a frustrating affair (and I speak from experience!).
So how can you calm the cravings? I've taken a look at my own travel journey this year, and come up with a few solid ways to satisfy your wanderlust when you find yourself stuck in one place.
Embrace local travel and discover what's right on your doorstep.
Embracing local travel is something I feel very strongly about: I don't believe you need to sell all your belongings and hit the road to have an enriching travel experience.  Sometimes all you need to do to refresh your perspective is to check out somewhere new in your city, go on a road trip to the next town, or splash out with a long weekend somewhere that's only a few hours away.
Some of my most memorable adventures have happened close to home (here's looking at you, St Kilda), and as I was legally bound to stay inside the borders US for most of this year, I made the most of what I had nearby.  My day cycling around Duke Farms in New Jersey with my husband is honestly one of the best days I've had all year, and I've fallen irreparably for the state of Maine after long, leisurely weekends there by the coast this summer.
The takeaway: get outside and see what your home has to offer. It might just surprise you!
Eat as much international food as you can find.
If you're a fussy eater, then you might want to look away now.  But if you're a foodie: you're in luck! One of the best ways to satisfy your wanderlust cravings is to check out neighbourhood restaurants that represent the cuisine of the country you're dreaming of.
For many, food is an integral part of a travel experience, offering a window into the culture and customs of another country.  But you don't always have to leave the country to experience the flavours of another part of the world.
One of my best friends gave me a taste of the Caribbean in London last year, when she took me to an amazing little restaurant in Brixton market, and my husband and I regularly stop by our local Asian supermarket, where the offerings at the food court are as authentic as if you were sitting down to eat in Tokyo.  Even in Stornoway, one of the most popular restaurants (and a personal favourite) is the Thai Cafe, which serves up generous helpings of delicious and fragrant Thai food.
Wherever you live, the chances are there is a restaurant near you that cooks dishes from a country you've been to, or one you're daydreaming about visiting.  Book a table, and get ready to travel virtually via your taste buds.
Read a book.
Aphorist Mason Cooley said that "Reading gives us someplace to go when we have to stay where we are."  I adore this quote, and have known this fact to be true since I became obsessed with Enid Blyton's Famous Five series when I was seven years old: you really can read your way around the world.  So far this year I've read over 30 books (which is actually a lot less than usual), and every single one has taken me on adventure, whether to another country, another time, or another place.
It can be a travel memoir, like Bill Bryson's hilarious account of his adventures in Europe, Neither Here Nor There, or it can be a fictional tale set somewhere intriguing, like Chimamanda Ngozi Adichie's Americanah, or Victoria Hislop's The Return.
Grab your Kindle or visit the library, then get comfortable.  Whatever you choose to read, it's practically guaranteed that when you open the pages you'll be transported elsewhere in an instant.
Discover other cultures (and other eras) at a museum or an art gallery.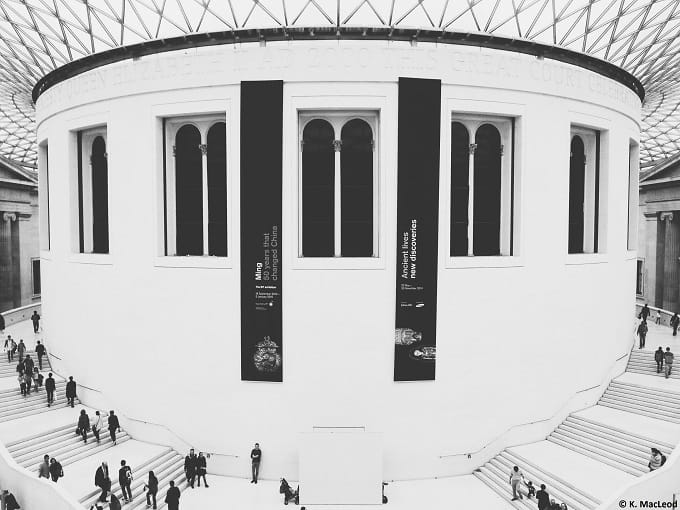 Museums and art galleries are wonderful sources of culture, information, and inspiration from around the world and across the years.  In some cities and towns (like London and Edinburgh) they're free, while others – especially here in New York – will charge a ticket fee or ask for a donation.
I've roamed the book-lined walls of the Morgan Library in Midtown Manhattan, and taken an imaginary trip to Egypt courtesy of the Metropolitan Museum of Art on the Upper East Side. In London, the British Museum offers hours of education and entertainment from around the world, and I always love popping into the National Museum of Scotland when I'm in Edinburgh.
Really, there's no better place to learn something new without leaving your hometown than by visiting a museum or admiring some art; the learning opportunities are endless.
Fill your home with memories of past adventures.
Create a scrapbook filled with ticket stubs and airline passes.  Make a photo book (Snapfish and Artifact Uprising are two good online options) or go old-school and fill a physical photo album with holiday snaps. Display that painting you bought at that street market, or put up postcards from your last trip in your cubicle at work. (You could even create a customised Traveller Collective key chain and help raise money for charity while you're at it.)
On and around my writing desk you'll find a Japanese kokeshi doll, an 'evil eye' from Turkey, a metal plaque from Checkpoint Charlie in Berlin, and a vintage globe I picked up for a bargain price in Asbury Park.  They all serve to remind me of past adventures, and inspire me to dream of future destinations – even when I know I'm not going anywhere soon.
____________________
Even if you can't travel right now, or your next trip is far away in the distant future, now you know how to satisfy your wanderlust when you can't leave the country!
What are your tips for satisfying wanderlust while at home?