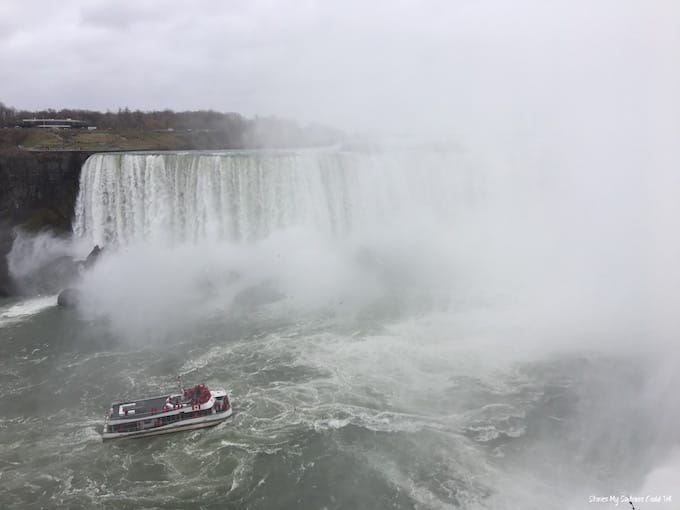 As cliched as it sounds, Niagara Falls is the kind of place you have to see to believe.
In fact, even seeing it in person couldn't quite prepare me for the experience of sailing up to the base of the Falls, feeling the water splash on my face, and hearing it roar in my ears.
More water flows over these Falls than over any other waterfall on earth. The American Falls (on – you guessed it – the American side of the border, which runs through the gorge) reach 180 feet, while the more famous Canadian Horseshoe Falls drop 170 feet to the Niagara river below.
And while I can't offer you a ticket to see the waterfall, I can offer you an (almost) bird's eye view of it: press play on the video of my Hornblower Cruises boat trip to Niagara Falls to "experience" it for yourself!
____________________ 
Have you ever been to Niagara Falls, or on a boat trip like this? Let me know in the comments – I'd love to hear from you!
____________________
Want to read more?
Visiting Niagara Falls: The Good, The Bad, and the Unexpected 
Six Reaons to Add Montreal To Your Bucket List
____________________