As I've already mentioned, I love to read.  Books, blogs, newspapers – you name it, I'll read it.  And as I've got more (digitally) involved in the blogging community since joining Twitter last year, I've come to really enjoy keeping up with my favourite blogs, be they on travel, politics, writing, or relationships.
So when I received an email from Sara Lieberman over at News Girl About Towns inviting me to take part in a 'Blog Hop', I was delighted.  Delighted to have some 'real life' contact with a fellow travel blogger I admire, and delighted to take part.
What is a 'Blog Hop', you ask? Well, I wasn't entirely sure at first.  It involves bloggers answering a series of set questions about their writing habits, and inviting others to do the same, expanding the circle of words and writers you encounter.  It sounded like fun – an interesting way of examining my own writing, connecting with some favourite writers, and discovering new sites.
In honour of the Blog Hop, here's a behind-the-scenes look at Stories My Suitcase Could Tell…
What am I working on/writing?
Right now I'm in the process of writing up my travel experiences from Kenya.  I tried my best to keep a handwritten journal while I was there, and it proved surprisingly relaxing, especially as there was no internet access to distract me.  It means that while blogging about it after the fact, I can dip into the notebook and be transported right back to that moment on safari, or that day on the beach at Diani Sea Resort.
I'll also shortly be revealing an upcoming adventure, one that I just know is going to make a spectacular 'suitcase story'!  Stay tuned for more details…
How does my work/writing differ from others of its genre?
Travel blogs seem ten-a-penny now: the luxury ones, the budget ones, the nomadic ones.  While my posts aren't overly open in terms of my personal life (although the one time I did put my feelings to paper, the tale turned out to be quite successful), I like to think they're personal in terms of travel: my love for a local lunch spot; my genuine desire to visit certain dream destinations; my honest opinions on hotels, restaurants, and coffee shops.
I like the idea that while everything may have been said (or written) before, it hasn't been said in that unique way only you can express. We may all be talking about the same topic – in this case, travel – but we all have our own individual tales to tell, influenced by our own personal histories, preferences, and turns of phrase.  As they say, variety is the spice of life!
Why do I write what I do?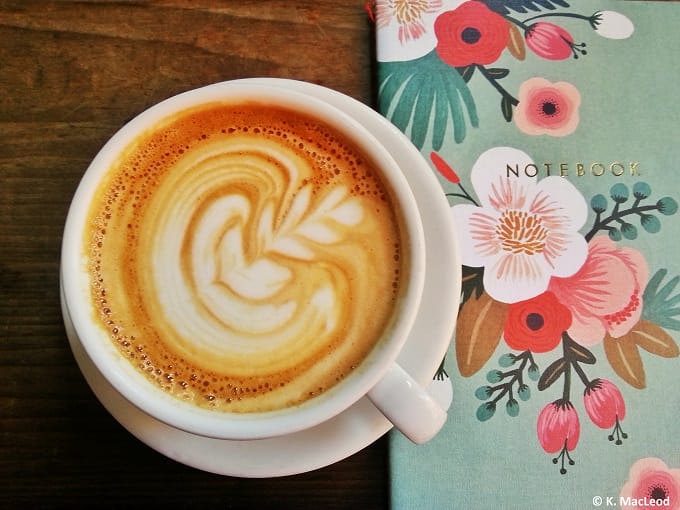 I can't remember a time when I didn't write.  At the age of eight I filled an old school jotter from cover to cover with a story featuring my friends and I solving mysteries: the plot was entirely plagiarised from Enid Blyton's The Island of Adventure, with the setting transplanted to the Outer Hebrides.
My childhood years were spent scribbling fiction inspired by The Famous Five.  My teenage years saw chick-flick style short stories for friends, and pretend magazine advice articles written for the likes of Bliss, Mizz, and Shout (British teen magazine stalwarts of the Nineties and early Noughties).  My years at university saw me say farewell to fiction and instead saw my first forays into journalism, with contributions to student and local newspapers.
It wasn't until I worked in China after graduation that I began blogging, finding a creative outlet through writing about my day-to-day life as a teacher in Tianjin.  I enjoyed it so much that once I returned to Scotland, it seemed natural to combine two of my life-long loves – writing and travelling – in one online space, and so I started Stories My Suitcase Could Tell.  In short, I write what I do because I love it!
How does my writing process work?
For me, blogging is currently a hobby (I work full-time as a journalist, a job I adore, and a topic that would require a whole other blog post!).  As a result, the writing process for Stories My Suitcase Could Tell fits whatever I feel like at the time.
Sometimes I'll sit down at the laptop and an article on an unexpected topic will practically write itself.  Most of the time I work on planned posts with notes and outlines, stories I know in advance that I want to share: a review of a recent hotel stay, or a tale from a trip I've just returned from.  These writing sessions are nearly always accompanied by my two vices: coffee and chocolate.
I might dash down some notes in a notebook when inspiration hits, or type a few quick words on my phone.  It's a process that varies day-to-day, but in some form or other, I'm always writing.  Supposing no-one ever read a single word I put to paper (or Word document), I would still be writing – I love it, and it's something I can't imagine life without.
Say hello to my fellow blog hoppers!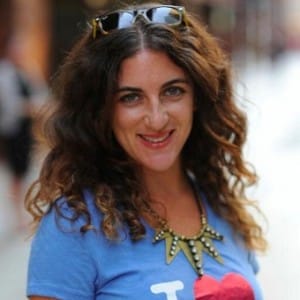 Sara Lieberman is a freelance journalist based in New York City.  After years of brainstorming  catchy headlines and editing entertainment and pop culture features for  publications like the New York Post, Page Six Magazine, and Seventeen, she decided to pursue her dream of being a writer who travels (or, if her passport and check-in statuses are any indication, a traveller who sometimes writes).  Her work appears in in-flight publications like Hemispheres and Rhapsody, The Daily Beast, Cosmo UK, and Fodor's.  More personal musings can be found at News Girl About Towns, the blog she originally launched with a fellow journalist to document their job-swap in London and New York.  It now features posts about self-discovery while discovering the world.  She likes long walks on Fire Island, goat's cheese, vinyasa yoga, Mumford & Sons and macchiatos.  Follow her on Twitter and like her photos on Instagram.
Melissa Silver is a writer currently based on an island in the cold bit of the Atlantic, who loves nothing more than saying it as it is. She's blunt, open and honest about everything, baring her heart, soul and opinions in her blog posts. Though she's been a "writer" since she could form words, she is new to the blog scene. She has only covered a small range of topics so far, but her blog, Words of a Honey Bee, is now her outlet – where she will cover anything. Loving everything from mascara to yoga, and with a genuine interest in language and people, and a passion for running – there's no topic too deep or shallow!  You can follow her on Twitter and Instagram, subscribe to her blog and even read about her latest 6-week-long Hebridean Boot Camp adventure here!
Kirsten works for a travel website by day and is a travel blogger by night at Kirst Over the World. Technically based in London, UK, she left her heart (and possibly mind, too) back in Melbourne, Australia, after studying abroad there. Half-Czech, putting on skis from the age of two and cruising around the Mediterranean in her childhood years, travel made its mark early. Since, exploits have whisked her away around Australia, Bali, Boston, New York, Berlin and more. Never one to say no to excitement and adventure, her next is taking her on a road trip from Vancouver to San Francisco. She'd love if you followed along on her Facebook, Twitter and Instagram.