Sidewalks and city concrete can be home to some unlikely artistry.  Here are just a few examples I've stumbled upon during my travels: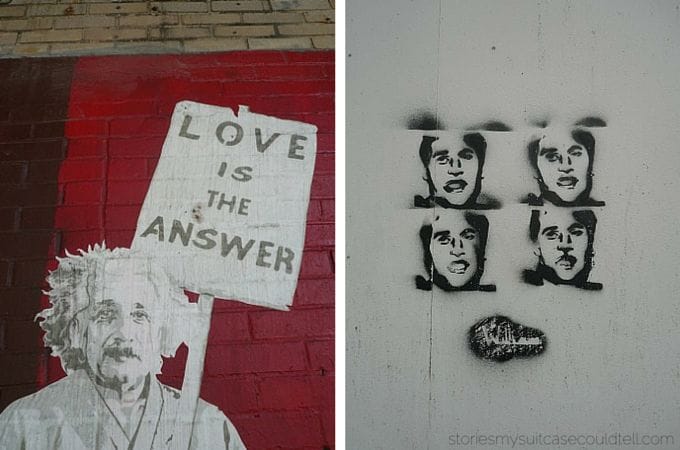 Left:A philosophical painting in New York's Meatpacking District.  Right: Images of former student, Prince William, near the University of St Andrews.
Above: A tiled mosaic, one of many, on South Street, Philadelphia.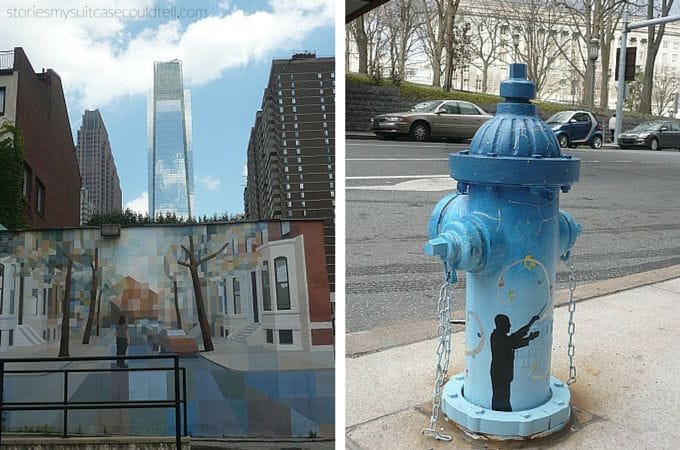 Left: Street art in the shadow of the Comcast Center, Philadelphia.  Right: Music as art on a fire hydrant on the streets of Harrisburg, Pennsylvania.