The Finger Lakes region stretches across the heart of New York state, where small towns and villages surround the 11 finger-shaped lakes that give the area its name.
It's a region of charming towns with historic centres. It's a region where wildflowers offer pops of colour at the side of the road, and vineyards stretch for miles. It's a region where nature isn't simply admired, but enjoyed, and one where history – both geological and cultural – runs deep.
With everything from outdoor activities to famous wine trails, there's something to suit every type of traveller here. And if – like I did with my blogging buddies Erin and Marie – you're heading to the Finger Lakes region with a group of friends, then these are ten experiences you simply can't miss…
Feel the literary history at Mark Twain's study in Elmira.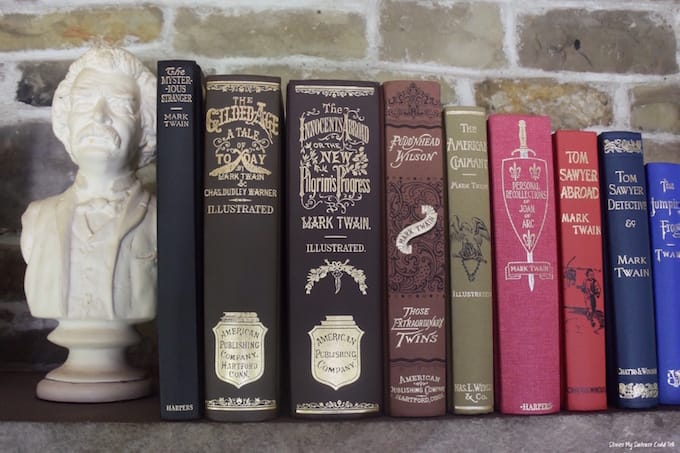 Mark Twain is revered in the USA as the county's first travel writer, and while he's often associated with the Mississippi River, which features heavily in his work, or Connecticut, where he bought a lavish home, it's here in the Finger Lakes region that he truly found the freedom to write.
You can discover his story at Elmira College in the town of the same name, where Mark Twain – whose real name was Sam Clemens – met and married his wife Olivia, and spent summers writing in his study.
While you can't visit Quarry Farm, where he stayed, you can step into his study, which was moved to the college campus in 1952, and where he wrote some of the country's most important pieces of literature.
Indulge in culture at the Rockwell Museum in Corning.
Major cities don't have a monopoly on culture, as the Rockwell Museum in Corning proves with ease. An affiliate of the Smithsonian Museum, the Rockwell is home to "art about the American experience," particularly contemporary American and Native American art, as well as an extensive collection of early Western art.
We could have easily spent hours in the Rockwell galleries, admiring the depictions of the dramatic American landscape, and modern pieces posing questions of identity and belonging in the Native American community. The building itself is worth admiring too: built in 1893, it was formerly the town's City Hall, and even a fire station at one point.
Have all your assumptions shattered at the Corning Museum of Glass.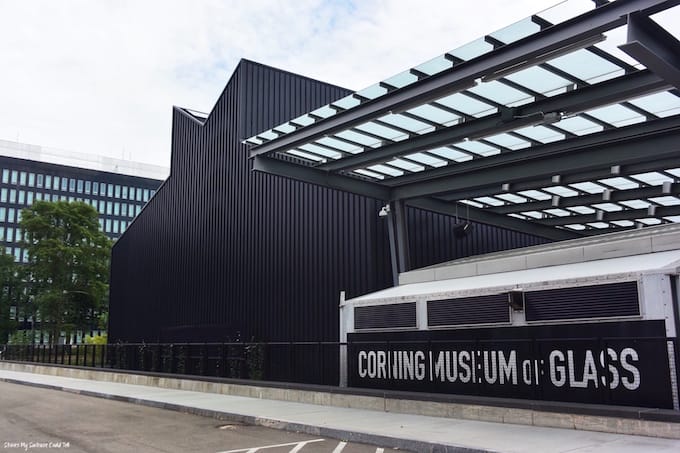 You might be thinking what I was thinking: the idea of visiting a museum all about glass may seem, well… a bit boring. I didn't have high expectations for the Corning Museum of Glass – and yet I came away after a morning thinking I could have spent the entire trip in there.
Corning is the glass-making capital of the world, so from art and design, to science and history, the Corning Museum of Glass has it all. We took a fascinating tour of the museum where we learned about everything from the scientific properties of glass, to highlights from its 35,000 year old history.
To put all that theory into practice, we watched a live glass blowing demonstration – and then made our very own glass ornaments (with a little bit of help, of course!).
Get a work out on the water (and learn about local nature while you're doing it).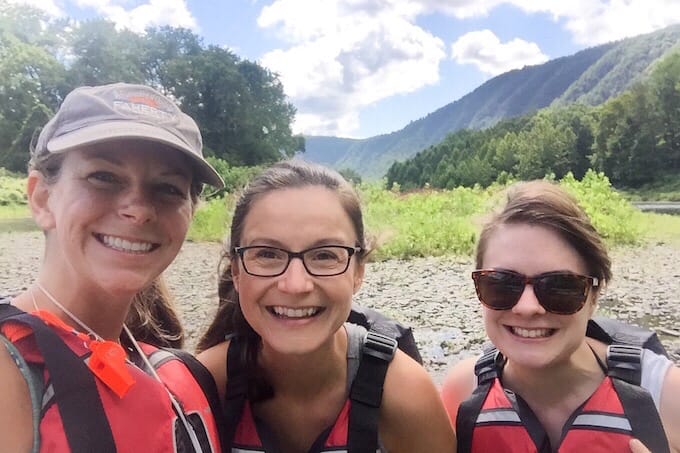 Even for those who don't usually get involved in outdoor activities (that would be me!), a guided kayak tour with Southern Tier Kayak Tours is a truly magical way to experience the natural history of the Finger Lakes region.
I was a little nervous before we set off on the Chemung River, but with reassurances from our guide Aaron (and the sight of an 8-year-old doing just fine), my nerves were calmed, and I found that I absolutely loved the rhythm of paddling downstream.
What's extra special about this kayaking tour is the fact that as well as simply enjoying the experience of paddling, you also got the chance to learn about the land you pass through, from the glaciers that carved out the steep sides of the river, to the forces of floodwater that damaged much of the area in the 1970s.
Seeing two bald eagles and a few blue herons was just icing on the cake of an already incredible morning!
Hike through the gorge at Watkins Glen State Park.
Watkins Glen State Park is advertised as the place where "Mother Nature meets Main Street," and given that the hiking trail – which passes 19 waterfalls – opens right onto the main street of the town, the claim is pretty spot on.
Not only is the gorge easy to get to, but the hike is relatively easy too – not to mention absolutely beautiful. Give yourself more time than you think you'll need here, as chances are you'll linger at every single beautiful bend and fall in the river (we certainly did!).
After all those outdoor activities, relax at Namaste Spa in Horseheads.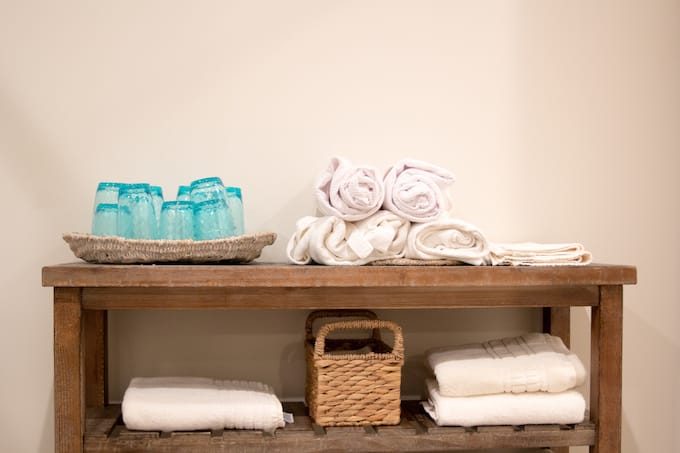 A girls' getaway needs some chill-out time, and we found it at Namaste Spa.
I'll be honest: having never spent time at a spa other than to get my nails done, I had no idea what to expect. I worried I wouldn't be able to relax, or that it might be awkward. Well, I ended up with the opposite problem, because I felt so relaxed that I fell asleep halfway through the seaweed wrap massage!
(And if that's not a recommendation for a relaxing afternoon at Namaste, I don't know what is!)
You can truly spoil yourself here, like we did, and sip mimosas in the relaxation room after your treatment, or hop in the infra-red spa for a bit of extra TLC.
Eat your heart out at a local, family-run restaurant.
One thing we did a lot of in the Finger Lakes region was eat. And who can resist indulging, when the food on offer is this good?
At The Source in Corning, we sipped mini cocktails as part of a paired chocolate tasting, and I found more sweet treats at Dippidy Do Dahs further up the street.
When it comes to family-run restaurants, there are plenty of options. At Hand + Foot – all bare lightbulbs and communal wood tables – we feasted on extra-large portions of American food with a twist (think South African and Korean influences), and sipped some very (very) good drinks.
Union Block Italian Bistro was another local establishment, this time in Hammondsport, where the portions were so large we had to order the half plates (except when it came to dessert and cannolis, of course. There's always room for something sweet…).
Being in the Finger Lakes region also means there's always the opportunity to eat by the water, like we did at Lakeside Restaurant on Keuka Lake, and Blue Pointe Grill by Seneca Lake in Watkins Glen. Delicious food with a beautiful view: what more can you ask for at dinner time?
Basically, visiting the Finger Lakes region means you'll never be short of a good meal!
Relax on a sunset schooner sail on Seneca Lake.
When you've been on the go a lot – even doing fun activities – it's nice to let someone else take the reins (or this case, the wheel). After a day of wine tasting and hiking, we found ourselves relaxing on board the Schooner True Love at sunset.
The schooner, built in 1926, has sailed around the Caribbean and even featured in the movie High Society with Grace Kelly and Frank Sinatra. Clearly, we were in good company. And not only did it give us time to admire the beauty of Seneca Lake, but it gave us time to wind down and catch up with each other, too.
In other words, a schooner sail is the perfect way to while away an evening in the Finger Lakes.
Relive your teenage slumber party days by staying the night in a castle.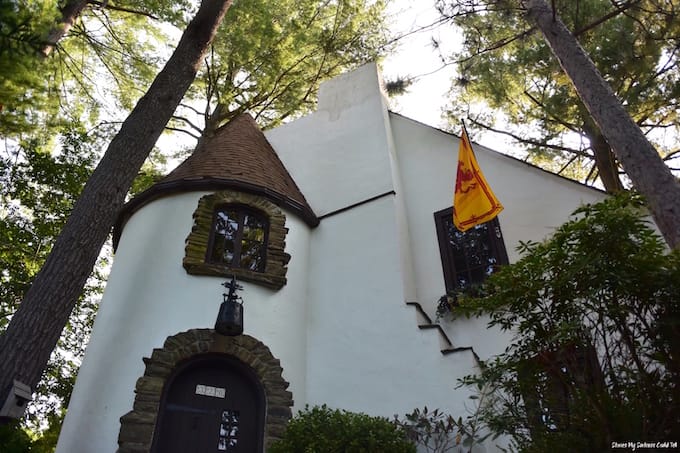 Okay, so it's not technically a castle – it's a 1927 home decorated in Tudor style, with props like chainmail and helmets as décor – but either way, Castle on Glen in Elmira is a great accommodation option for a small group of friends.
We sat out on the deck for lunch, and started our day with the freshly baked coffee cake that had been left for us to enjoy. But the real highlight was the treasure hunt. Yes, you read that correctly: a treasure hunt!
Kitty, the owner of the B&B, sets up a treasure hunt with clues for each set of guests, and there's the option to get into "character" with the fancy clothes collection upstairs. There were a lot of laughs that night (and it wasn't just because of the complimentary bottle of wine!).
Instead of staying in a hotel, where you all go your separate ways, staying in Castle on Glen means that you get to enjoy each other's company. At Castle on Glen, the three of us stayed up laughing and chatting into the night – just like we might have done at a slumber party in our teenage years.
And finally, wind down with a tasting at the region's famous wineries.
You can't visit the Finger Lakes region without sampling its most famous export: wine.
In terms of production size, the Finger Lakes is the second-largest wine making region in the USA, yet it still flies somewhat under the radar. There are more than 100 different wineries in the area, and while we only managed to visit four, they're four that give you the perfect introduction to wine making here, both past and present.
Dr. Konstantin Frank Vinifera Wine Cellars, for example, was where wine making began in the Finger Lakes. Heron Hill Winery offered us sweeping views in a world-class tasting room; Barnstormer Winery showed us the boutique end of the scale; and Lakewood Vineyards proved that even when you're producing 35,000 cases of wine a year, you can still be a small, family-run business at heart.
(And if wine isn't your thing, craft beer and spirits are also making a name for themselves in the region, so don't miss those – we particularly enjoyed Tusker Distillery near Hammondsport , and Grist Iron Brewing Co. above Seneca Lake.)
While these were just some of our highlights, there are of course many more exciting experiences to be had in the Finger Lakes region.
If you're looking for a destination for a getaway with friends, I can't recommend the Finger Lakes enough – Erin, Marie, and I haven't stopped talking about our adventures since!
____________________
Have you ever visited the Finger Lakes region? Which of these activities would you like to experience the most?
Let me know in the comments – I'd love to hear from you!
____________________
A huge thanks to the Watkins Glen Area Chamber of Commerce, Chemung County Chamber of Commerce, and Corning and the Southern Finger Lakes for hosting our blogging adventure in the Finger Lakes! As always, all opinions (and hysterical laughs with friends) are entirely my own.
Plus: thanks to Marie for the photos of Namaste, and of the three of us at the vineyards!