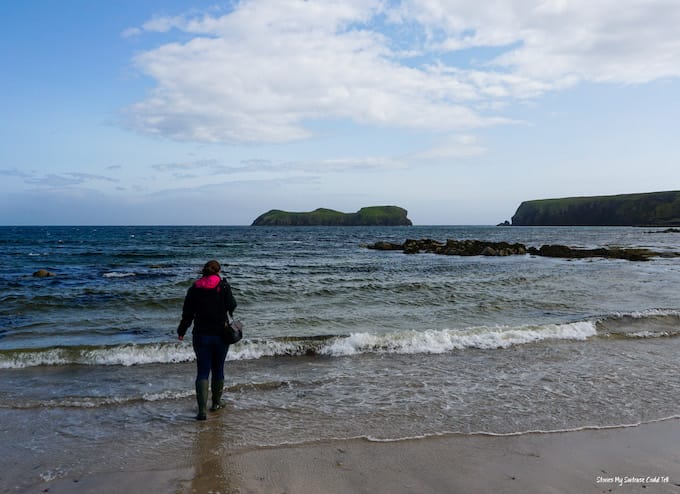 "Once we stop wishing it were summer, winter can be a glorious season when the world takes on a sparse beauty, and even the pavements sparkle. It's a time for reflection and recuperation, for slow replenishment, for putting your house in order." — Katherine May, Wintering.
Usually, I jump into each new year with both feet, my mind full of goals and dreams, and of course, grand travel plans which I lay out on the "pages" of this blog.
2021, though, is different – how could it not be? After nearly a year, the end of the global pandemic doesn't feel out of sight, thanks to the arrival of vaccines, but it certainly feels far away, lingering on a distant horizon. In terms of travel, borders are still closed, warnings are still in place, and social distancing is still recommended. And so, instead of booking time off work and buying plane tickets, I'm doing something more like what author Katherine May describes in her latest book, Wintering: reflecting, recuperating, and replenishing. In short, I'm taking it easy.
Of course I do want to travel in 2021 (don't we all, after a year of staying at home?), although I feel wary of getting my hopes up too high. I made that mistake over and over again in 2020, only to have my hopes dashed by reality each time. But while I might not be making any concrete plans, I'm still dreaming.
What's interesting to me is that those dreams aren't of the big global adventures I've dreamt of in the past. Rather, in this pandemic winter, they're dreams of the destinations I know well, the places I miss, and – most importantly – the people who live there. It goes without saying that the first place I'll be travelling to when it's safe is the Outer Hebrides. (I haven't been home in 20 months, and it's been over a year since I saw my family – the longest we've ever been apart.) Next on the wish list is Scotland's Central Belt, where there'll be family, friends and (fingers crossed!) a wedding in the autumn. I want to go to Glasgow and Edinburgh, to London and Cardiff, to see all the friends in all the corners of the home country I haven't seen in so long.
I'm hopeful too that maybe regional and domestic travel will be possible again soon, probably before the transatlantic routes return. Those American dreams are of summer bike rides in Maine, outdoor dinners in Philadelphia, reunions with friends on the shores of Lake Erie, and time with family on the west coast. So I can dream – and we should dream! – but for now it feels like just that: a dream. Something that belongs to a future we haven't reached yet.
For now, I'm "wintering," and only really travelling the walkable distance from our own house, admiring details I'd have noticed on the streets of Spain or France, maybe, but never before here. The sight of a neighbour's bright wooden front door. A sprawl of pink heather creeping over a low wall. Cardinals and blue jays flitting between bare branches. The way the light hits the Manhattan skyline as the winter sun sets in the afternoon, at a time of day when I would, in normal times, be indoors under fluorescent lights, having left home in the dark and returned in the same. In winter, as May writes, the sun "makes an entirely different retreat."
Sometimes, a narrower focus like this helps. Treating these few blocks as somewhere exciting to be explored and savoured and noticed, "where even the pavements sparkle," has been a balm. So yes, I have big travel dreams for 2021 – of watching the waves at Bayble Beach, wandering the old streets of Edinburgh, enjoying a toasted slice of that Stag bread that I can't seem to get out of my head – but I'm saving them all as dreams for now. That way, they'll be even more special when they turn into travel plans, whenever that may be.
____________________
Are you making 2021 travel plans yet? Or are you waiting until things are more certain? Let me know in the comments – I'd love to hear from you!