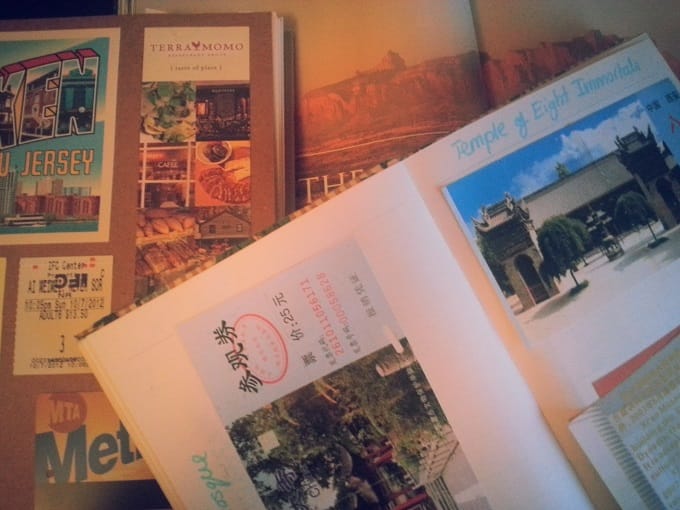 I've been looking through scrapbooks recently, and reading old travel journals, digging up the little details of foreign adventures that disappear in the weeks, months, and years after you return from a trip.
More specifically I've been looking back at my time in China.  It's been two years since I returned from Tianjin, and plenty of travel tid-bits have since slipped my mind.
I had forgotten that by the banks of the HaiHe River, I lit a traditional ruby-red Chinese lantern with my now-fiancé.  I had misplaced the memory of East West, the cute Korean-style cafe near my friend's flat in XiaoBaiLou, where we lesson planned with drip coffee, fruit smoothies, and baozi sneaked in from the stall around the corner. I can now recall relaxing in Beijing's Rengdinghu Park during my first few days in China, as well as the fairground rides we laughed on later, in Xi'an.
Time travelling even further through the pages I find Paris, Prague, and Poland – even teenage scribbles from Turkey.  It's amazing how a few written words can kick-start the memory into remembering that rave-worthy restaurant, the interesting acquaintance you made, or how you felt on seeing that world-famous sight for the very first time.
I don't log my adventures like this anymore.  Instead I collect postcards, snap pictures, and write blog posts; but it doesn't capture the essence of the experience in quite the same way.
When it comes to foreign forays, is it time to return to the old-fashioned pen and paper?