I had forgotten.  After a few years of adventures in Asia and America, I had forgotten that first, I fell in love with Paris.  I swooned over the city as a sixteen year old, and almost a decade later I fell for the City of Light all over again.
When I returned in November to stay at Le Royal Monceau, I remembered that Paris is perfect: a stunning city that somehow manages to live up to the impossibly high hopes harboured by the millions of visitors who pass through it each year.  When every street looks like a still from a classic film, it's easy to fall in love.
There are the big moments, the ones Paris produces time and time again.  A visit to Notre-Dame is one of them.  A service was starting the night my Mother and I arrived: a priest swirled incense, the sounds of the organ filled the archways and tourists and pilgrims alike crowded forward.  Religious or not, you can't fail to be moved by the magnificence of this building, the intricacy of the centuries-old architecture, and the sight of the ornate stained glass windows.
There's the Eiffel Tower, of course, which gives a thrill of excitement every time it's spotted from elsewhere in the city.  The Sacré-Coeur stands sentry at the heart of Montmartre, seducing tourists into climbing a seemingly never-ending array of stairs to see it up close.  Even the Seine lends itself to the romance of Paris, inducing imaginings of sunset strolls along its banks.
But this trip – as with all travel – was also about the little moments.  Like the evening where, as night fell, we sat in a pavement cafe in the Latin Quarter, snacking on crisp little pieces of French toast, serenaded by the tinkling of piano keys, the sight of Notre-Dame, and the clouds of cigarette smoke curling in the air (because only in Paris can smoking seem sophisticated).
Or when we stepped out into the autumn sunshine near the Arc de Triomphe, and a tiny blue Fiat hurtled along the cobblestones inches from our toes; it felt fabulously French.  Another time, we crossed from the stately looking Hôtel de Ville to the Îll de la Cité, while the accordion notes of a traditional tune floated through the air after us across the Seine.
Our stay was about enjoying light-as-air macarons on the Left Bank; having a hearty helping of 'poulet rôti et frites' near the Place de la République; and warming up over a café crème in a side street tabac. Even the most ordinary of items and moments were exciting: butchers, bakeries, bookstores – they all seemed extra special, lining a Paris street.
It was a perfect winter weekend, one taking in the grand movie-worthy moments, as well as the smaller charming sights and sounds that fill the City of Light.  It was, put simply, a weekend filled with travel memories to cherish.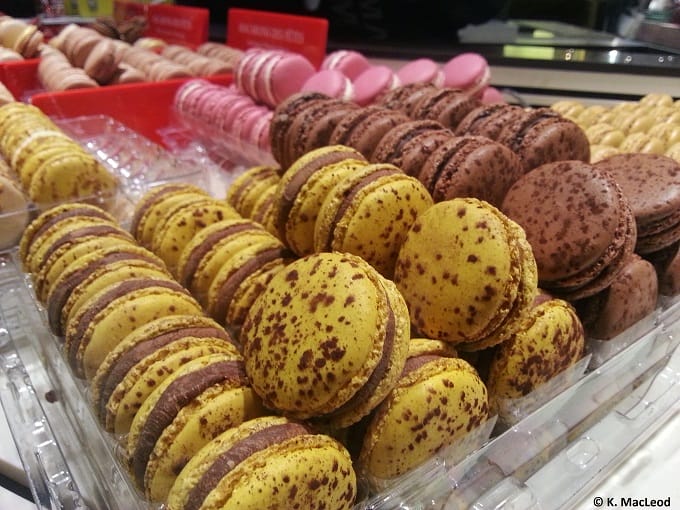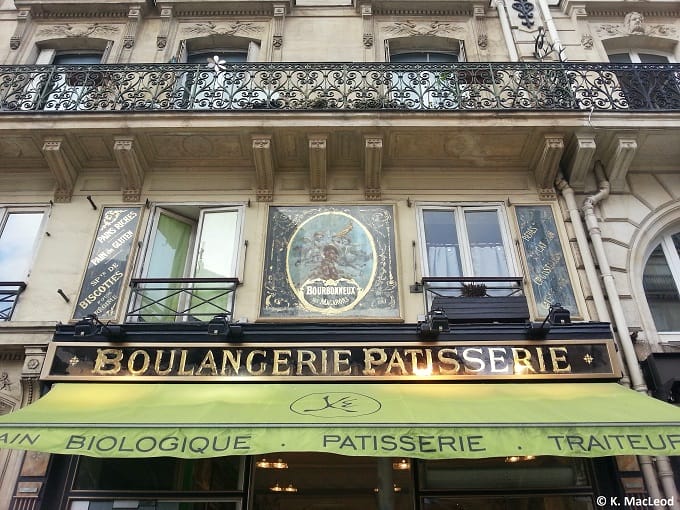 ____________________
Have you ever returned to a city you once loved? Or have you been to Paris? I'd love to hear all about it – let me know in the comments below!
My stay in Paris at Le Royal Monceau was provided by Black Tomato for winning first prize in their travel writing competition, 'A Tale of Two Cities.' You can find out how it happened on my blog, and read my story, 'From Tianjin to Tokyo,' here!