There's something magical about raising the blind on an airplane window and finding yourself somewhere new, an unknown landscape rising to greet you.
In Orange County, California, that landscape was dry and scrub-like, a flat expanse of land leading to a dark ridge of mountains, their base masked by late afternoon fog. What you can't see from the air is the lush vegetation that calls this region home, the bougainvillea and the palm trees, the succulents and the cacti.
Six hours and nearly 3000 miles after leaving our apartment, my husband and I were on the West Coast of the USA – and I was without access to social media.
As a blogger and journalist, I'm rarely without my phone, and social media is basically part of my job description in 2017. While I love the ability Facebook, Instagram, and Twitter give me to share my work and connect with people both personally and professionally, I was starting to worry social media was taking over my life.
My phone was the first thing I looked at in the morning, and the last thing I saw at night. If I had time to kill on the bus, train, or subway, I scrolled aimlessly through the apps. I was even concerned I was getting some form of repetitive strain injury in my wrists, thanks to the amount of time I spent typing and swiping on my (slightly too large) iPhone.
And so, inspired by Jamie of Angloyankophile, I deleted all social media apps from my phone before I boarded my flight to Southern California earlier this month. I even left my laptop at home. I wanted to experience travel the way I used to, before smart phones and status updates and constant notifications.
The self-imposed ban left me slightly nervous as the plane took off. Would I miss social media? Would I miss out on exciting news from friends and fellow bloggers? Would I give in and download the apps before my four days were up?
In the end, a social media detox was exactly what I needed.
From the moment I stepped off the plane, I was more aware of my surroundings. Without my phone to offer distraction – what was the point in even taking it out of my bag if there was nothing to see on it? – I noticed details and scenes in this new-to-me destination that I otherwise would have missed.
At the Harbour Island West Marina in San Diego, I made eye contact with a heron standing silently on the edge of the dock. I noticed that at night, when the silence was like a blanket, the gently lapping water looked thick and inky. In the South Park neighbourhood, I admired the pastel-coloured homes and quirky boutiques, while back by the water I soaked up the atmosphere in Liberty Public Market, a former naval base turned al fresco food market.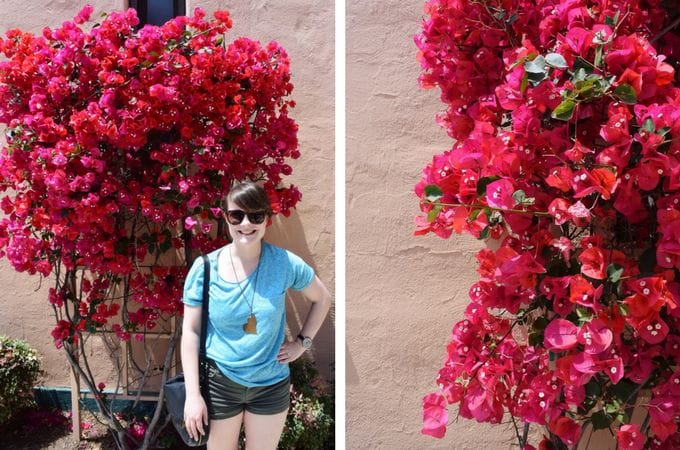 Further north near Laguna Beach, I noticed the way the sand softly crunched under my bare feet, the patterns the huge Pacific waves made at the ocean's edge, and the tangy, salty scent that filled the air. I was left wondering how architects and builders had managed to construct luxurious homes on the cliff edge, geometric-style buildings that teetered above the beach, commanding what I could only imagine must be majestic views out to sea.
Everywhere we went, I ate copious amounts of fish tacos (without immediately Instagraming them), and thrilled at driving down the Pacific Coast Highway, The OC soundtrack blaring, with nothing to look at but the view in front of me. Without social media, my travel experience was heightened.
More importantly, though, my social media detox meant my experience with the people around me was prioritized, too. I chatted endlessly with my husband, caught up over drinks with my sister-in-law, and played silly games with the youngest members of the family without digital distraction.
Did I miss social media, as I had worried?
In the end, not really.
When breaking news started coming in from London the weekend we were in California, the journalist in me did miss the immediacy of Twitter, but I didn't break the ban; I opted for deep dives on the news, reading articles from multiple news sources instead of quick-fire takes on social media.
While I didn't miss the mindless chatter and endless scrolling, disconnecting for five days made me realise that I do use these platforms to keep in touch with people. In that sense, social media isn't all bad: it allows me to communicate with and connect with people I might not know otherwise, and keep up to date not only with my friends, but with you right here on this blog.
Five days after landing in the unfamiliar landscape of Southern California, I returned home feeling refreshed and rested, both physically and mentally. Part of me almost didn't want to reinstall the apps, knowing how relaxing it was to remove them completely and be (almost) out of reach.
In fact, I enjoyed my time without social media so much that I'm resolving to make social media-free time a regular occurrence. I want to be "in the moment" more often, whether that's on the beach by myself, or at a dinner table surrounded by friends.
No matter where I am – away on my travels or simply exploring close to home – I know I'll benefit from a few hours offline. In this new digital age, we all could.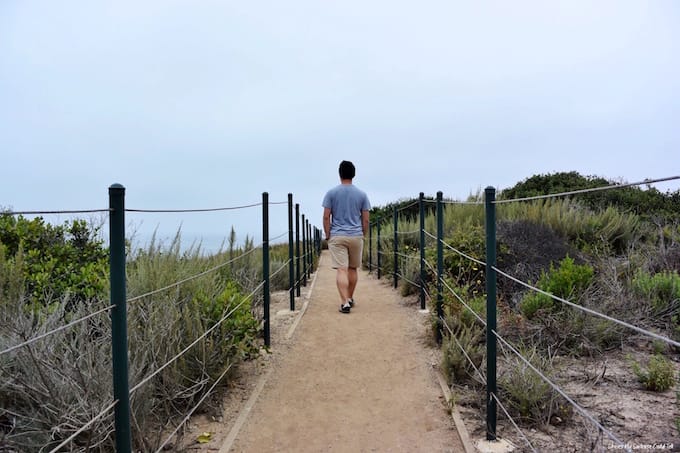 ____________________ 
Have you ever tried doing a social media detox? Would you like to do one, or do you hate the thought of giving up social media?
Let me know in the comments below – I'd love to hear from you?
____________________