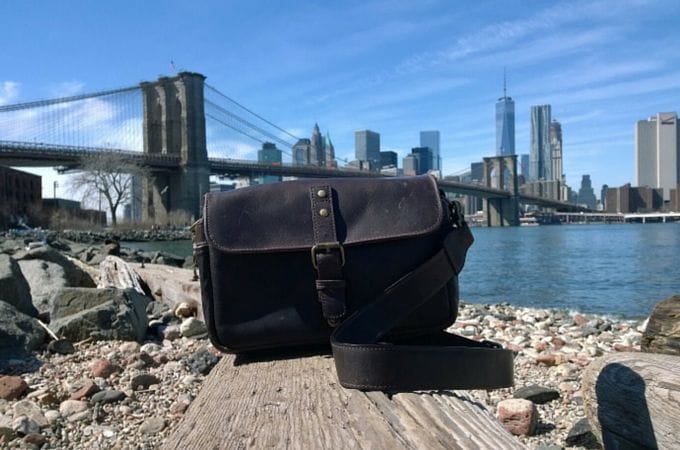 Aside from plane tickets to far away places, I have another weakness: handbags.
Like my love for travel, it's a relationship that started young, when I bought my first bag (a fake-fur, fluorescent blue and pink polkadot number) as a 12 year old away on summer camp.
It became a running joke in my family that without fail, every time I came back from a holiday, I would be accompanied by a new bag, and a new notebook. As far as I'm concerned, every traveller needs a bag, and every writer needs a notebook – and it doesn't hurt if they look lovely too.
When I discovered a Nikon J4 camera under the tree at Christmas (my first camera with multiple lenses), I knew I was going to need a camera case, if not a whole new bag. My problem was that most of the camera bags I looked at were, well… ugly.
Enter ONA.
The New York-based camera bag company is on a mission to provide high-quality camera bags that protect a photographer's gear while complementing their personal style. I'd heard a lot about ONA through the travel blogging/social media grapevine, and everyone seemed to be head-over-heels for their products.
Luckily for me, my birthday arrived not too long after my new camera did, and I'm now the proud (read: slightly obsessed) owner of an ONA Bowery bag, their small messenger-style bag named after the Bowery neighbourhood of Manhattan.
It hints at the company's travel-inspired origins: founder Tracy Foster came up with the idea of ONA while on holiday in South Africa, and names each of the bags after a favourite destination.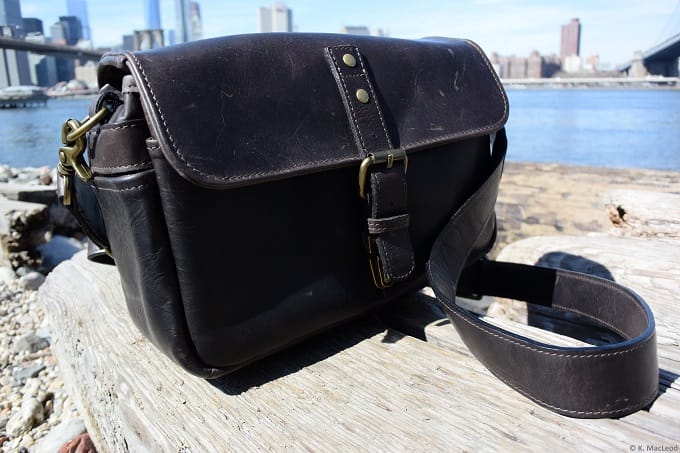 The Bowery is made with soft, supple Italian leather that's easily marked, but in this case that's a positive, not a negative.
It gives the bag character, a history, almost a personality of its own. I like to think that each new adventure I embark on will leave its mark, physically as well as emotionally: a scuff from an afternoon exploring New York City, a scratch from sailing to St Kilda. No-one will have a Dark Truffle ONA Bowery bag quite like mine.
Yes, the Bowery is a beautiful, cool-yet-casual leather satchel, but it's also practical. The interior is sturdy and well-padded with closed-cell foam, offering plenty of protection for my camera and its additional lens, not to mention my usual bits and pieces, like my phone, Kindle, and emergency chocolate.
I keep that all-important notebook in one of the two front pockets; my business cards in one of the mini side slots; and although the sleeve at the back is advertised as perfect for an iPad Mini, I use it for my phone (they're almost the size of an iPad these days!).
All in all, I can't get enough of my ONA Bowery bag.
As you can see, the Bowery was the perfect companion for wandering through Brooklyn Bridge Park, and I'm looking forward to seeing how it fares on my upcoming adventures. A classy, dark-hued Italian leather handbag that keeps my camera covered? It's more than an improvement on those fashion-disaster numbers from my pre-teen days!
____________________
NEED TO KNOW
Where can I find the ONA Bowery? ONA camera bags can be bought directly from ONA on their website, where they also have a list of retail partner stores that stock their products.
How much does it cost? At the time of writing, the ONA Bowery costs $249 – but ONA hosts lots of sales throughout the year, so keep an eye out for any bargains!
 ____________________
What do you think of the ONA Bowery? Do you have a favourite camera (or travel) bag? I'd love to hear what gear you use when you travel!
____________________
Please note: this post contains some affiliate links. This means I make a small commission if you buy something I love and recommend (at no cost to you, of course). Find out more on the FAQ page.