It's no secret that I love food. For me, food is an integral part of any travel experience, a window onto another country's culture and character.  As a result, expat life can be a bit of a culinary rollercoaster, one with ups (discovering new dishes) and downs (the complete absence of a favourite food). There were times when I lived in China I would actually dream of eating a bacon sandwich.
Although I love American food (maybe a little too much – I've already written about how my taste buds are happy at the expense of my waistline), there are some culinary home comforts that I miss often, and simply cannot find a replacement for on this side of the pond.
Admittedly, some of the foods on my list are specifically Scottish – some are even uniquely Hebridean – but wherever they're from, I can assure you I miss them all.  Sometimes you need a break from burgers and brunch.  Sometimes you miss fish and chips with an almost physical pang of hunger… Sorry, I'm getting ahead of myself.
In short: here are the 10 British foods I miss as an expat in the USA…
1. FISH AND CHIPS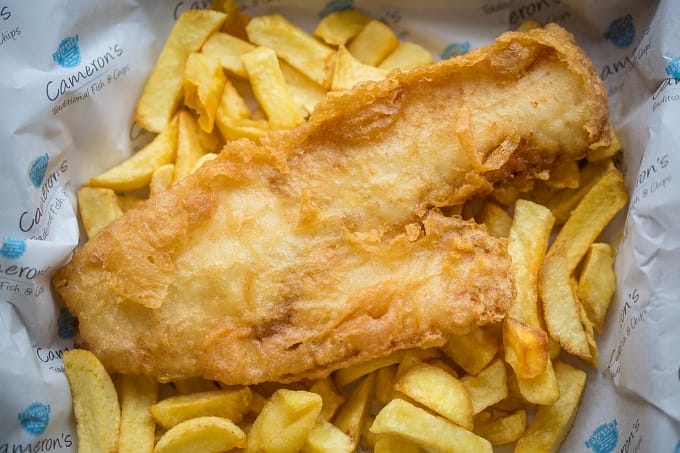 There was an afternoon a few weeks ago where all I could think about was fish and chips – in particular, the fish and chips from Cameron's Chip Shop in Stornoway.  I was walking along the Hudson River, and somehow, my mind wandered to fish and chips; by the time I made it back to the apartment, my imaginary visit to Cameron's had become so vivid I could almost smell the salt and vinegar.  Yes, you can get fish and chips in various British restaurants across New York City, but the fact of the matter is, they are just not the same.
2. A ROAST DINNER & YORKSHIRE PUDDINGS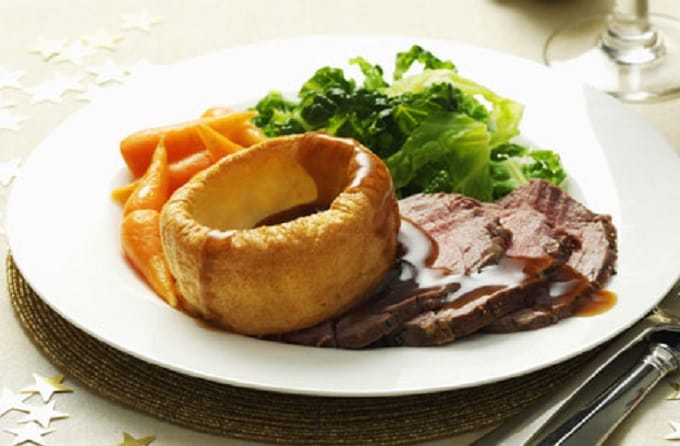 During secondary school, the roast dinner in my home gained something of a cult status among my friends. Chicken or beef, pork or lamb, every week the table was laid out with all the trimmings: countless vegetables, a variety of potatoes, homemade gravy, and those all-important Yorkshire puddings. (For my American readers, Yorkshire puddings are like hot popovers, but MUCH better).  Sadly, I have not inherited the cooking genes of my parents, and therefore can't quite replicate the Sunday roast here in New York.
3. STORNOWAY BLACK PUDDING
I was eight years old when I found out about the key ingredients that go into making the famous Stornoway Black Pudding: beef suet, oatmeal, onions, and blood.  Horrified, I decided there and then that I hated it.  Big mistake!  That stubbornness meant that I went 15 years without eating black pudding, only to rediscover it the year I moved to America. Talk about karma.  In the last two years I've realised that I love Stornoway black pudding, especially when it is fried and eaten on a breakfast roll with some bacon at Cafe Roo in my home district of Point. Heavenly.
4. POTATO SCONES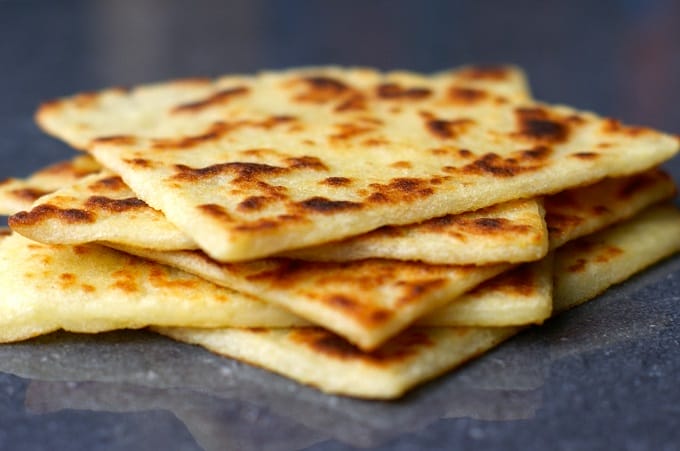 The only thing better with bacon at breakfast than black pudding is the mighty potato scone.  Known as a 'farl' in Ireland, The Guardian says that a potato scone "is more like a flat bread than a fluffy teatime scone, traditionally made with leftover potatoes… and cooked fast on a hot griddle." Given my culinary skills, mine are usually out of a Mother's Pride packet bought at the supermarket, but that doesn't make them any less tasty.
5. BIRDS EYE POTATO WAFFLES
Potato waffles: not to be mistaken for Belgian waffles, or American waffles.  They're essentially frozen squares of potato, with holes in them (they taste a lot better than they sound, honestly).  I can't be the only Brit who loves a Birds Eye potato waffle for dinner when they're feeling a bit lazy.  Smother them in Heinz Baked Beans, add a sprinkle of grated cheese, and settle in for the best lazy solo dinner option out there.
6. PLAIN BREAD
When I say plain bread, I'm not referring to bread with no butter or accompaniments; I'm referring to the Scottish plain loaf, slices of which have a hard, dark crust on the top, and no crusts on the side due to the loaves being baked in batches.  I've been known to toast a slice of this magnificent bread – particularly if it's from Stag Bakeries in Stornoway – and slather it in Lurpak butter at various times throughout the day. Toast for lunch? Don't mind if I do.
7. HOVIS SEED SENSATIONS
Yes, more bread.  You'd think that bread would be relatively similar around the world, but as it turns out it is not (as anyone who has sampled the wonders of French bread can tell you). As you can see, I miss my familiar bread brands, and this nutty delicious offering from Hovis is one of them.  Although it is technically 'processed' bread, it tastes wonderful, is made from British flour, and has seven types of different seeds in the mix.  Plus, it costs pennies.  I'm yet to find something similar over here that doesn't either a) cost at least $5, or b) taste sugary sweet despite its whole wheat, healthy appearance.
8. SAUSAGE ROLLS
Sausage rolls are not a 'thing' in the USA. You can get mini hot dogs wrapped in pastry (pigs in blankets), or giant hot dogs fried in batter and eaten on a stick (corn dogs), but the true sausage roll, the greasy type from Greggs or the mini versions you used to get at childhood birthday parties, are simply nowhere to be found. I think sausage rolls would take off rather well over here, all things considered. (Newsflash: the lack of sausage rolls in my life may be about to change, thanks to this recipe from Christina's Cucina, who kindly let me use her photo. There's even a recipe for potato croquettes, which I had forgotten I missed until I spotted them on her site…)
9. MALTEASER SLICES
Cookies, cupcakes, brownies, blondies – the US is hardly short of sweet treats, but they don't quite do home baking like the British (maybe because Hersheys is a disgrace to chocolate everywhere).  In particular, I miss Malteaser slices, which are a mix of crushed digestive biscuits, melted Cadbury chocolate, Golden Syrup, butter, and crushed Malteasers.  I used to eat these on a very regular basis at Delights, my favourite coffee shop in Stornoway, and they'll be one of the first things I eat the next I'm in Lewis on holiday.
10. AIR AN LOT EGGS
Air an Lot, the Ness croft run by Donald 'Sweeny' Macsween, is the first place in the Outer Hebrides to offer a 'croft tourism' experience, where visitors to the island can learn about traditional island farming, and get hands-on with the animals.   It's also where to find the freshest, most free range eggs you can possibly imagine.  I can barely look at a supermarket egg after getting a taste for these delicious local eggs, and am always slightly disappointed with the eggs I eat for breakfast anywhere else – on either side of the pond!
And last but not least: In case you're wondering where the Cadbury's chocolate is on this list of my beloved British foods, there's no need for it – I have more British chocolate and biscuits in my American kitchen cupboard than I ever did in Lewis, thanks to family and friends keeping me in strong supply!
____________________
What British foods do you enjoy, or are there foods you miss when you're away from home?
Let me know in the comments below, or on Facebook, Twitter, or Instagram – I'd love to hear from you!
(Please note that excluding my own photos, original sources are linked, where possible, via the image)