Happy New Year everyone!
It feels like only a month or two ago that I sat at my desk and told you all about my travel plans and dreams for 2015.  I won't go into a ramble on how time flies by faster every year (boy, it really does), but what I will do is fill you in on my travel plans and dreams for the months ahead…
This year's adventures are starting straight away, in a mere three weeks time.  Some of you may have noticed that my husband and I never actually went on a honeymoon after our New York nuptials last January – quite the turnaround for a couple that met at a street food stall in China and got engaged at an izakaya in Tokyo.
The Green Card saga was a big part of us delaying our honeymoon, but as it took so long, instead of a traditional honeymoon, we're celebrating our anniversary at the end of this month with a relaxing holiday.  We're heading somewhere warm for a few days, with what will hopefully be beautiful scenery and good food: we're going to Puerto Rico!
Not long after we return it will be time for another little adventure.  March is apparently a big month for travel bloggers: I've been asked by friends and fellow bloggers if I'm going to the Women in Travel Summit in California, or the Women's Travel Festival here in New York City. And while I'd love to reunite with Mel Hattie, and hear what I'm sure are going to be awesome talks from Meg, Kristen, and Andi, I've told them all no, not this year.
Why? Because I'm going home to Scotland.  And I can't wait!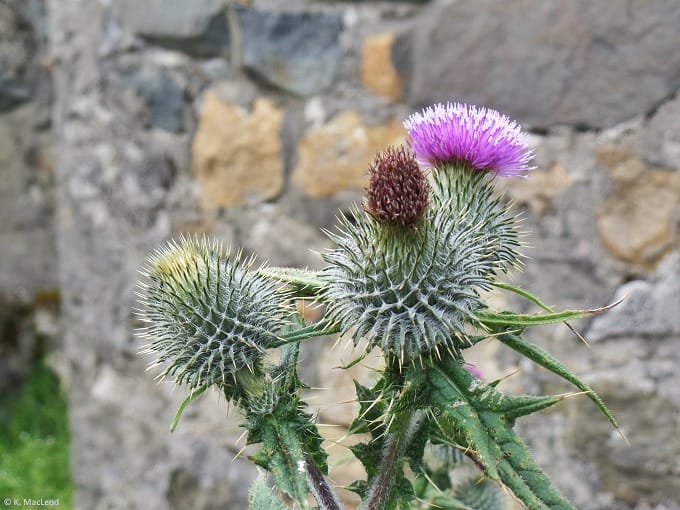 Despite the amount of travelling I've done over the years, I've never gone this long – it will be 14 months – without going home to the Outer Hebrides.
My birthday is in March, and I can't imagine a better way to spend it than with my nearest and dearest, and reveling in the comforting familiarity of a place where you have deep roots.
My husband will be joining me, and I'm excited to show him more of my favourite place in the world (although he's definitely most excited about the food – my father has promised him some Ceann Cropic this time, and we may even try and find him some Guga in Ness).
Then there are the unexpected travel plans, which if you follow me on Facebook you'll already know about: my all-expenses paid, all-inclusive holiday to Mexico with Cheap Caribbean!  My friends and I had fun at the beach-themed photo booth, catching up with each other while simultaneously tweeting about why we wanted to win a Cheap Caribbean beach holiday.  I simply couldn't believe it when my name was called out as the winner, and now I'm busy looking at our calendars and trying to decide when to escape to the Mexican coast.
Another hard-and-fast travel goal of mine this year is to see more of New York City (and New York State).
While in 2015 I did discover a few new sides to the city that never sleeps, for the most part, everyday life took over, and adventures tended to happen elsewhere. I'm determined to change that this year, with micro-adventures taking in the incredible array of food, culture, and history that resides in the city.
Somewhere in between plans and dreams is Helsinki, the Finish capital.  I wrote last year about why I want to visit the city, and how you could help me get there thanks to the #HelsinkiSecret competition.  Maybe I'll be sipping coffee and eating cinnamon buns by the harbour, and maybe I won't – but I'm keeping my fingers crossed all the same.
As for travel dreams, those trips that may or may not materialise?  There's the possibility of returning to Montreal, to experience it in warmer weather, and to catch up with my good friend who's living there at the moment.  Another dear friend is heading to Jamaica for her birthday this summer, and I would love nothing more than to be there to celebrate with her.
Germany is on the wishlist too, as one of my best friends from university has recently moved to Dresden.  Having your closest friends scattered around the world can be hard – but it can also be a blessing when it comes to travel planning!
Here in the USA, I would love to see more of the country's wilder areas.
I learned last year in Maine and Cape May how much I enjoy escaping the city, so I'm keeping my options open and day dreaming about the likes of Alaska, Wyoming, and Montana (and of course, a return to my now-beloved Maine).  I have family in Florida too, and I'm watching those winter flights deals to see if I can squeeze in a sunny weekend escape when the East Coast temperatures plunge below zero.
Looking back over the last few years of travel, many of my most exciting adventures have been more spur-of-the-moment rather than painstakingly planned out (I'm thinking of Kenya, Amsterdam, and my long weekend in London), so I'll of course be leaving some room for travel surprises this year too. As for now, I'm off to crack open my Puerto Rico guidebook: the countdown is on for my first suitcase story of 2016!
____________________
What are your New Year's travel resolutions? Where would you most like to visit in 2016?
Let me know in the comments below, or on Facebook, Twitter, or Instagram – I'd love to hear from you!