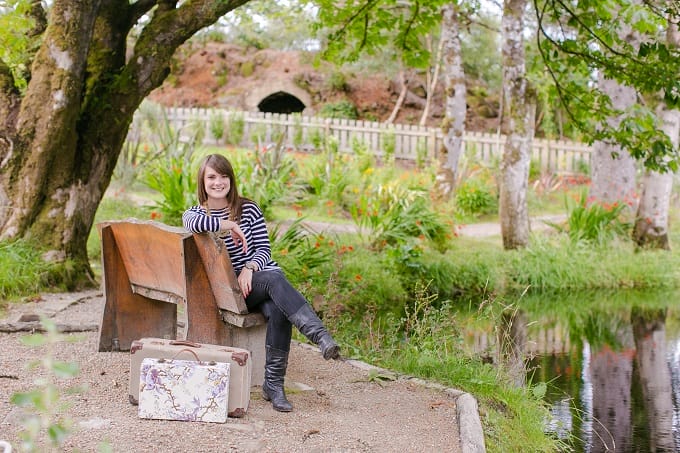 At the start of the year, I laid out my hopes and dreams for a year of travel, for 12 months of adventures at home and abroad.  Six months on, and a lot has changed – or rather, my expectations have.
I cannot leave the country.
Now, this isn't news to me.  It's the situation that any non-U.S. citizen married to an American finds themselves in as they wait for their final, legal piece of paperwork – that Green Card you hear so much about in movies.
While you wait for your official acceptance as a resident, you can't leave the country – except in a dire emergency – without running the risk of your application being cancelled, and your right to return to the States being rescinded. (Obviously something I want to avoid, being a newlywed and all!)
The issue here is that I naively thought it would be a quick, easy, and painless process.  I assumed that six months was a reasonable time frame to expect, and made mental plans for where we would (and could) travel once the summer set in.
Maybe we'd go to Zanzibar on our honeymoon, or finally make it to Cuba, now that my husband can legally visit too.  We'd plan that drive north to Canada, to Montreal and Toronto and Niagara Falls.  There were plans for new discoveries at home in Lewis, Harris, and the rest of the Outer Hebrides, and some spots I wanted to see in Edinburgh and London.
It was an emotional moment when I realised that I wouldn't be crossing any borders this year. There were tears, not for the travel, but for the milestones missed.  For the two weddings of dear friends back in Britain. For the housewarming I'd planned to celebrate with another. For the gurgling smiles of first birthdays. For the university graduation that I had hoped to smile and cheer proudly at.
But the travel? Although I'm disappointed, I'm not too concerned.  I might not be able to make it to Cuba this summer, but how about Custer State Park? This paperwork-induced staycation could turn out to be one of my more interesting suitcase stories to date: after all, this country is huge.
As a result, I'm recalibrating my travel plans for 2015, and they're going to be all-American. I've entertained the idea of visiting all 50 states, but I might have to give myself a little longer than half a year for an expedition of that size. It's not like I need an excuse to go exploring (I was bitten by the travel bug at a young age), but as an expat, I'm excited to experience as much of my adopted country as possible.
Talking with travellers at the Travel and Adventure Show and Women In Travel Summit this year has inspired me to look at places like South Carolina, Louisiana, the Garden State (aka New Jersey), and upstate New York.  Even Queens right here in the city that never sleeps has been heralded as the number-one domestic destination by Lonely Planet.  Already set in stone are returns to Pennsylvania, Illinois, and Maine – and I can't wait to start planning even more excursions!
In short, travel plans change, life goes on, and new adventures await. Where are you going next?
___________________
How do you react when plans change unexpectedly? Do you have any travel plans for the rest of 2015?
Plus: stay tuned for my All-American Travel Bucket List, coming soon!