If you've read my post about Travel Plans and Dreams for 2015 (and how they changed unexpectedly), you'll know that I'm on a mission to complete the 'Take 12 Trips Challenge' this year, with the goal of exploring at least one new place, near or far, each month.  Along with the challenge, I've decided to start a monthly round-up of suitcase stories: what's been happening on (and off) the blog for the past few weeks.  So without further ado, welcome to September on Stories My Suitcase Could Tell…
TRAVELLING
Governors Island.  I first visited Governors Island in 2009, not long after it reopened to the public.  I returned to this former army base at the mouth of New York Harbour at the start of the month, and it's been completely transformed!  The charming historical buildings are still there, but the green spaces have been made more welcoming, with extras like hammocks, book swaps, and food carts dotted around.  The views, of course, were as spectacular as ever.
The Big Magic book launch.  You might have heard of Elizabeth Gilbert: her travel memoir Eat, Pray, Love was turned into a film featuring Julia Roberts and Javier Bardem.  But while she's most well known for her story of self-discovery, she's also a successful novelist and journalist.
Her latest offering is something of a manifesto, 'Big Magic: Creative Living Beyond Fear', and she began her three month worldwide book tour at a Barnes and Noble bookstore in Manhattan.  She was hilarious, inspiring, and armed with practical advice, and the crowd (myself included) couldn't get enough of it.  Look out for a blog post on the event (and the book) coming soon!
Storm King Art Center.  For the first official weekend of autumn (or Fall, as they say over here), my husband and I decided to head north into the Hudson Valley to escape the concrete jungle.  Storm King Arts Center consists of 500 acres of meadows and woods, and is home to countless art installations and sculptures.  The art was undoubtedly cool, but the best bit for me was the fresh air and green grass!
Beacon, New York.  A short drive away from Storm King is the little town of Beacon.  There was just enough time for us to walk around, pop into a shop or two, and admire the public art that was hiding around every corner.  We also spied a wedding taking place at Beacon Falls, which must have provided a lovely backdrop for the happy couple's photos!
WRITING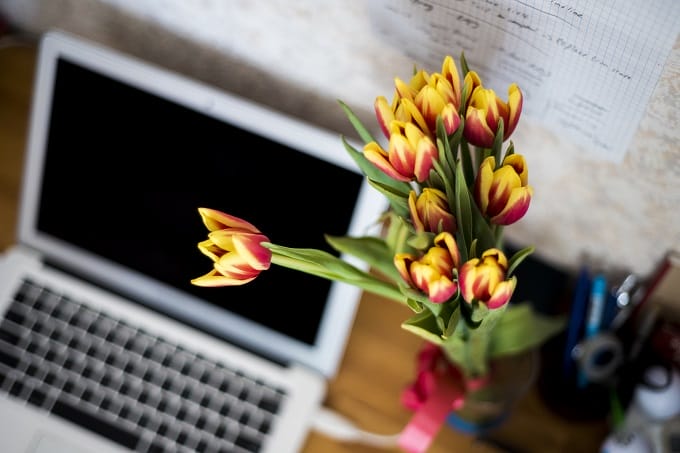 A Weekend of Sunshine and Seafood in Kennebunk, Maine
What Does It Mean to Get a U.S. Green Card?
A British Expat's Experience of American Football
Here are the 7 Reasons I Want to Visit Helsinki
READING
A Forever Homesickness, Second Floor Flat.   In this post, repatriated expat Robin Reetz articulates so poetically the feelings of being an expat: of the times when you are simultaneously happy and homesick, and of the difficulties of saying goodbye as you move from one place to another.  "This is the heartbreak of those you love being scattered across cities and countries. I feel incredibly grateful and lucky that we have so many loved ones all over the world, but it's hard to live with the sting of knowing that everyone won't be in the same place, ever."
Only Ever Yours, Louise O'Neill.  By chance, I came across a link on Twitter to a page on The Pool that featured the first five chapters of O'Neill's first award-winning novel, Only Ever Yours. I raced through them, immediately downloaded the Kindle version, and finished the book four hours later. A Young Adult novel that has been re-released with an adult cover this year, Only Ever Yours is set in a dystopian future where young women are designed and raised with the sole purpose of being beautiful and subservient to men.  Think the Hunger Games, but with a thought-provoking feminist twist.  Be prepared to encounter some serious, and at times uncomfortable, issues.
The Necessary Death of Lewis Winter, Malcolm Mackay.  If I'm honest, I don't usually read crime novels, but Malcolm Mackay's Glasgow Trilogy has been a very big exception: I'm hooked! I read the first instalment in one sitting on a Sunday afternoon, and now I'm speeding through the third book that dives deep into Glasgow's criminal underworld.  (If you're in the Western Isles, look out for my interview with the author in the October issue of EVENTS Newspaper!)
Two Years in London – Part 2, Drive On The Left.  Reading this list of beloved British things from two American expats in London made me smile. It reminded of home, and it was also funny to see that I've experienced many of these things 'in reverse' here in the U.S. – no-one forms queues like the British do!  I only discovered Julie and Drew's blog a week or two ago, and I have a feeling it's going to become a regular fixture on my digital reading list.
EATING & DRINKING
Finnish fish tacos at the North Nordic Food Festival.  While I was obsessively reading everything I could find about Helsinki (can you tell I really want to visit?), I discovered that the West Village was going to be playing host to a Scandinavian food festival.  The smoked trout and white fish taco, paired with a crisply refreshing pear cider, was the perfect late afternoon snack.
Brunch at Diner under the Williamsburg Bridge in Brooklyn. Don't let the name fool you: the building itself is an old 1920s dining car, but the food on the menu is far from greasy-spoon fare.  The meals are high end, the ingredients are fresh and seasonal, and the flavours are intense. Who knew biscuits and gravy could taste so good? (That's American biscuits by the way, not British ones!). We stopped by here with some friends who know the pastry chef, so we were treated to some special sweet treats too.
A local beer flight at The Hop in Beacon.  After my husband and I had spent the afternoon walking through the expansive grounds of Storm King Arts Center, we decided to refuel at The Hop, a little brewery across the road from the pretty Beacon Falls.  The place was packed, but we managed to snag a spot at the crowded bar, where we sampled four different craft brews.  We took our favourite, an amber ale, home in a 'Growler' – a giant bottle-topped jug of beer-to-go.  There's still a little bit of Beacon flavour in our fridge!
____________________
So there you have it: September on Stories My Suitcase Could Tell! What have you been up to this month?