While words are my first love, I'm always excited about trying out new platforms for storytelling and sharing travel tips.  It's why I've jumped on the Snapchat bandwagon lately, started a weekly newsletter full of behind-the-scenes blog gossip (sign up here!) and even tried my hand at filming travel videos.  So when moodAway asked me to check out their new website, I jumped at the chance.
moodAway is a website made for visual travel inspiration: think Pinterest for travellers, and you've got an idea of how easily you can lose a few hours of your afternoon searching for ideas for your next destination.
To use it, you create 'boards' that look eye-catching on one side, and are full of practical information on the flip side – a bit like a fun, interactive postcard you'd send to your best friend (and I'm a big fan of postcards; I never leave a new destination without buying one).
While there are definitely some technical teething issues, the site is still in start-up Beta mode, so please forgive them. Besides, from what to eat in Turkey, to scuba diving in Sydney, there's something to catch your eye on moodAway.
I looked back through the Stories My Suitcase Could Tell archives and recent travel journals to decide what stories I wanted to share as moodAways, and these are the five I've come up with so far – you can bet there will be more to come!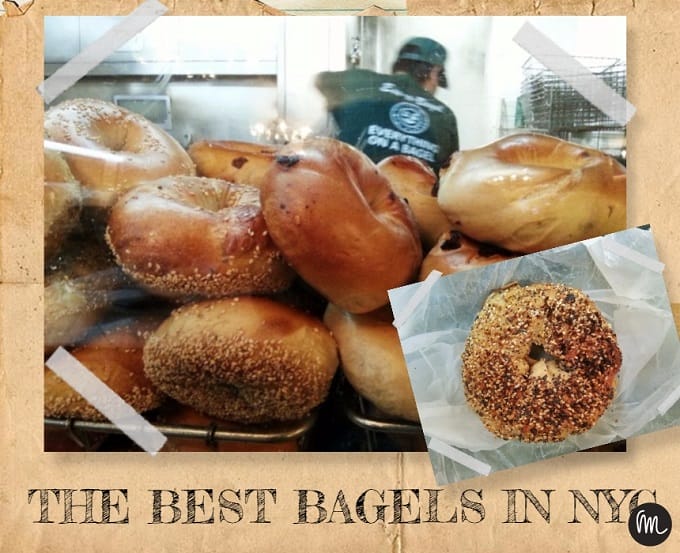 I knew straight away what my first moodAway was going to be about: bagels. These chewy delights are synonymous with New York City, and something everyone visiting the city wants to try.  But where can you find the best bagels? Now, that's a hotly contested question, but for me, there is no doubt about it: the city's – heck, the world's – best bagels are found at Ess A Bagel, in Midtown East.
For me, a visit to Chicago always ends up with my jeans feeling that bit tighter. But when you're good friends with a chef, what else can you expect? I've written about discovering Chicago's food scene with Betsy before, and in this moodAway I shared some of my favourite food spots from my visits out to the Midwest.
There are plenty of suitcase stories about Puerto Rico to come in the next few weeks, but in the meantime I uploaded a few of my photos from San Juan's Old Town onto this moodAway board – I thought the map of the Caribbean and Central America was quite fitting.
While finding the right shop is not quite as easy as they make out in the movies (I'm looking at you, Carrie Bradshaw), as clichéd as it sounds, New York has something to suit every shopping style.  My personal favourite neighbourhood is Soho – it's got a bit of everything, as I wrote before – but there are plenty of other shopping spots worth perusing too.
And of course, I couldn't leave without paying a little homage to my beloved Outer Hebrides! As you know, I never miss an opportunity to tell people that they simply MUST visit this beautiful place (which is also the happiest in the UK, in case you missed the news!).
____________________
This post is sponsored by moodAway, but all opinions, travel tips, and obsessive love of bagels and Hebridean beaches are entirely my own.
What do you think of my moodAway travel inspiration? Are there any other places you'd like to see up there?