What does a travel blogger actually do?
It's a question I hear a lot. Yes, there is a lot of time refreshing Instagram and taking photos of sunsets, but life as a travel blogger (or writer) is more than eating good food in far-flung capitals and calling it a day.
So let me pull back the curtain, and let you take a look behind the scenes at some of the myths and mysteries: here's what life as a travel blogger is really like…
We pay for our own travels.
If I had a dollar for every person who thinks I fly around the world for free, I'd be rich. (My secret isn't free travel, by the way – it's Scott's Cheap Flights, and entering travel competitions!)
Sure, there are some big-name travel bloggers out there who never pay for a single travel expense, but most of us pay our own way the majority of the time. As the Twins That Travel explain, their travels are self-funded 70 per cent of the time: "We pay because we want to travel, not because we want to be to run a blog – an important difference."
It's also important to point out that when you're on an all-expenses paid press trip, you are not "on holiday" – you're working. Of course, it's often a wonderful experience (like the time I discovered my dream American town, Chestnut Hill), but you're still asking questions, taking notes, snapping photos, sharing on social media, and when you finally get back to the hotel, you're typing up everything from the day so you have accurate details to return to when it comes to writing up an article or blog post.
It might be a whole lot of fun, but it's still work.
And we're constantly asked to work for free.
As someone who has worked as a journalist for ten years – my very first paid article was published in July 2007 – it amazes me how many publications and companies expect me to work for free.
There was the major Scottish design firm who wanted to use my HebCelt photos for free in a project they were doing with a government organization. Then there was the company that asked me to sign a six month legally-binding non-compete agreement that would prevent me from working with anyone else – all without a penny landing in my bank account.
(Yes, really!)
It's like asking someone to paint your house, but instead of paying your bill, offering to tell all your friends what a great job they did (how awkward would that be?). It sounds ridiculous when you put it like that, but this is what writers, bloggers, and freelancers have to put up with on a daily basis.
But when we do work with a great editor, or brand, it makes up for all the spammy emails.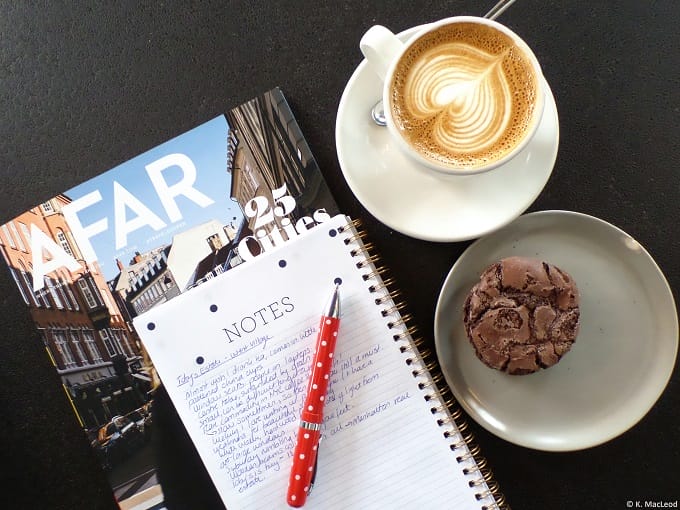 For every ten emails that come in asking you to work for free, there will be the one from someone that just gets it.
Whether it's the PR professional who's read your site and has an opportunity that works well with your blog's style, or the editor who has an assignment for you that you can't wait to get started on, working with colleagues (and fellow bloggers) who understand this ever-evolving world of new media is always a pleasure.
We spend a lot of time at our desks.
Yes, there are exciting adventures abroad and mini-escapes close to home, but once the travelling is done and dusted, the stories have to come from somewhere… and that means sitting down and putting in the work, writing day after day, month after month, year after year.
There are usually biscuits involved (or, if you're like me, Cadbury Dairy Milk bars smuggled from Scotland). When it comes down to it, there really is no substitute for sitting down and writing. For me, sometimes the words come easily, and sometimes I'm staring at a frustratingly blank page, but there's really nothing else I would rather do.
And we're (much) more than writers.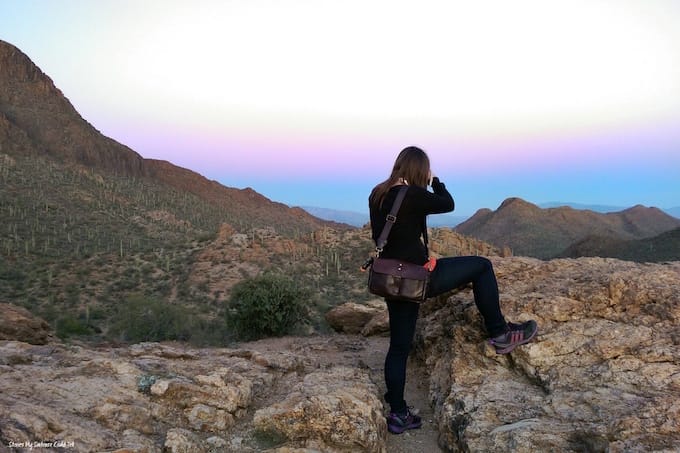 For most blogs, the actual act of writing makes up a good chunk of the job description. But you also have to proof read your own work, edit it, format it for the web, and make it SEO friendly (aka make sure it shows up in Google searches) – tasks that magazines and newspapers often have multiple people to work on.
You then have to take, edit, and format your own photos. And that's before you get to the marketing, social media promotion, networking (online and in person), pitching, negotiating, collaborating… Most writers and bloggers these days are actually more like small business owners, because while the writing might come first, there's even more that comes after it, too.
But people still ask when we're going to get a "real" job.
We don't clock into an office five days a week, but that doesn't mean we're not working. When you're getting paid for your work, there are deadlines to meet, and there are people – sometimes multiple editors or clients – relying on you to do your job on time, and to do it well, what else is it but work?
If there's one thing that really gets under my skin, it's the insinuation that writing is not "work."
We accept social media is part of the job description now.
I mean that literally: journalism job applications ask for your Twitter handle these days.
I know it looks like I spend an inordinate amount of my day wasting time on Twitter. And Facebook. And Instagram. I know I'm on these platforms a lot (and I know from my social media detox that I need to limit my screen time), but when so much of your work depends on being connected, it can be tough to step away.
While it would be nice if people magically found your work, it's not going to happen. I resisted social media for a long time – I didn't join until three years into travel blogging – but once I jumped on the bandwagon, I could see its importance.
In fact, many of the opportunities I've had over the years with this blog have come about because of connections made online. (I've already written about the importance of online communities, like Wanderful, but even good old Facebook can be a goldmine of opportunities, if you know where to look.)
Besides, if you don't promote your own work, who will?
Luckily, we're part of a supportive blogging community.
BlogHouse 2016 photo courtesy of LL World Tour.
Like in any industry, there are people who are competitive to the point of unfriendliness.
But on the whole, life as a travel blogger means being part of a supportive community of creators – writers, photographers, videographers – who are making their way in an ever-changing media landscape, and who you can turn to for advice, help, or even just a shared laugh at the latest social media upset (here's looking at you, Instagram).
Since moving to New York City, I've been lucky to make some wonderful friends through writing and travel blogging, and even online there are countless bloggers who although I've never met, I feel like I know as friends.
When it comes to life as a travel blogger, the biggest perk of all is the friendships.
At the end of the day, we wouldn't want to be doing anything else.
When an editor accepts your pitch, a reader loves your story, someone puts your travel advice into practice, or you see your byline under a headline, it's more than worth all the ups and downs.
There have been multiple times when I've been in the middle of researching an article, or at a blogging event with friends, and I've thought: "I can't believe I get to do this."
Life as a travel blogger (or writer) may not be as glamorous as the social media posts make out, but it's a pretty darn good one all the same.
____________________
Is there anything about life as a travel blogger that surprises you, or something else you'd like to know about it?
If you're a blogger or writer, does any of this sound familiar? Let me know in the comments below – I'd love to hear from you.
____________________
Please note: this post contains some affiliate links. This means I make a small commission if you buy something I love and recommend (at no cost to you, of course). Find out more on the FAQ page.
____________________ 
Want to read more?
What I've Learned in 4 Years of Travel Blogging
The Cosmopolitan Blog Awards: Stories My Suitcase Could Tell Wins Best Travel Blog!
BlogHouse Philadelphia: Where The Past Met The Present
____________________