I open the Notes app on my iPhone and start typing, closing it as I get off the bus and tackle the subway.
I open it again the next day, and the day after. In fits and starts, in half sentences and stolen minutes here and there, I write. Eventually – maybe a week, or a month later – an article takes shape, making its way to my laptop, then the back end of the blog, and finally out into the world.
This is what travel blogging has looked like for me in year eight of Stories My Suitcase Could Tell. For the first time in the eight years of running this site, I'm blogging alongside a full time nine-to-five office job. (Not to mention alongside freelance writing and social media management, too.)
Yes, I technically had an office job when I lived at home in the Outer Hebrides, but as a local journalist I didn't spend all that much time actually at my desk – I was out and about at events, speaking to people for stories, and keeping up with the local goings-on.
This year, though, I've been working at my first "traditional" office job, where I'm at my desk or in meetings from nine-to-five, and the nature of the work means that by the time I get home, my mind switches into relaxation mode.
As a result, my writing for this blog now takes place in the spaces it can.
It takes place in the early hours of the morning before the sun comes up, when (if I get up when my alarm sounds!) I can fit in an hour of writing before I need to get ready to leave the flat. It takes place on my commute in the mornings, where I can tap away on my iPhone, and again on the return journey at the end of the day.
I've found that this year I've had more ideas for stories than ever, but much less time to tell them. This means that in some ways, year eight of stories My Suitcase Could Tell has been quiet. There have been no press trips, no conferences, and with only 18 days of paid time off, a lot less travel, as well as fewer blog posts.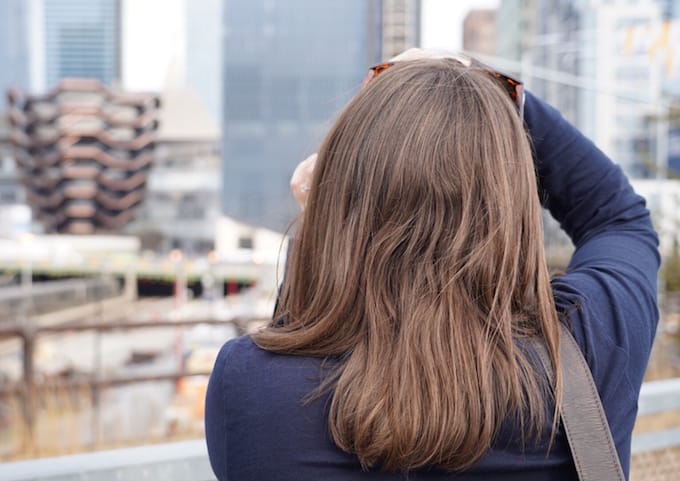 It's been quite the adjustment, and as I sat down to write this post (on the morning commute, naturally), I thought there wouldn't be much to say about my blog's eighth birthday – surely all I'd done was keep the blog alive. But as I wrote, I realized that aside from those early morning iPhone Notes sessions, the "suitcase" has been on the move in other ways.
I began year eight of Stories My Suitcase Could Tell in Paris last November (what better way to start the year than in one of my all-time favourite cities?). In February, I attended a Miami tourism event with my friend (and travel photographer extraordinaire, who took these photos!) Stephanie Vermillion, where I met a fellow Scot from Miami's top cocktail bar, a Glaswegian who's been here for over a decade. April saw a flurry of blog-related activity: a night at the National Trust for Scotland Gala, and an evening of ceilidh music, whisky tasting, and Tunnocks Caramel wafers at Visit Scotland's annual Tartan Week showcase.
In June I worked with Marco Polo guidebooks to explore Edinburgh in the rain, and a week or two later I met Jayne (and gorgeous baby Miles) of Girl Tweets World for the first time in "real life," after years of chatting online via our blogs.
When August arrived, I caught up with my blogging friends at a Travel Massive event hosted by Visit Phoenix, where I was lucky enough to win a two-night stay at the luxury Arizona resort, The Phoenician. And then in September, I was surprised (and absolutely delighted!) when one of my stories about Spain was shortlisted in the AITO Travel Writer of the Year Awards alongside pieces from Lonely Planet and Rough Guides.
So looking back, it hasn't really been quiet at all – and year eight of blogging has been busy in other ways too, thanks to you.
I love getting emails from you, comments on Facebook, and questions on Twitter, whether you're sharing your own travel experiences or your love for a place I've written about. With all that, on my blog birthday, I just want to say thank you for sticking around for the last 12 months, as I've travelled less and adjusted to a new way of working and writing. Your support means more to me than you know.
There are days I still can't quite believe all the incredible opportunities and experiences that have come from writing in this corner of the internet for eight years, since that wild Hebridean evening in November 2011 when I sat down at the kitchen table and hit "publish" on a paragraph-long blog post. From safaris in Kenya and Michelin-star meals in Paris, to award ceremonies and new friendships, the last eight years have been an absolute whirlwind – and none of it would have been possible without you.
So, thank you. Thank you for reading, thank you for commenting and 'liking,' and thank you for helping Stories My Suitcase Could Tell reach its eighth birthday! Here's to another year of suitcase stories, and writing in the stolen moments.
____________________
On Stories My Suitcase Could Tell's eighth birthday, I'd love to know (because I'm nosey!): when (or how) did you first come across the blog?