When I headed north to Boston last month, I broke my own travel rule: I overpacked.
I packed my laptop, full of good intentions about writing at night after the conference was complete – I didn't open it once.  Instead, I did what I usually do, which is take notes while on the go, both on my phone and in my old-school notebook. I packed a dress I never unrolled, tops that never saw the light of day, and necklaces that languished at the bottom of my bag.
While I've been guilty of overpacking in the past (like that time I travelled to a friend's house near Glasgow with a pink suitcase bigger than myself), in more recent years I've learned that packing light makes life on the road – in a bus, on a plane, at the hotel – much, much easier.
Why I broke my rules for Boston and ended up struggling with the weight of a laptop on my shoulders as I walked through Downtown Crossing pushing an oversized suitcase, I'm not sure – but I know I won't be doing it again.
So here's what typically accompanies me on my adventures in search of suitcase stories: favourite finds that also help me travel light.
A lightweight, small suitcase on wheels
This is my absolute must-have while on the move.  When you're travelling on any of the budget airlines in Europe – think Ryanair or Easyjet – the hand luggage requirements are stringent, and checked or overweight baggage fees are astronomical. It's a similar story here in the USA, where nearly all domestic airlines charge for checking in a suitcase.
This means that a suitcase that a) meets the size requirements, and b) is light yet sturdy enough to let you pack what you need, is essential.  It's worth investing in a good quality one, as I did recently (I've got a matching Tripp luggage set in blue, and the various sizes have proved perfect for anything from a long weekend in London to moving across the Atlantic to America).
The Ona Bowery Camera bag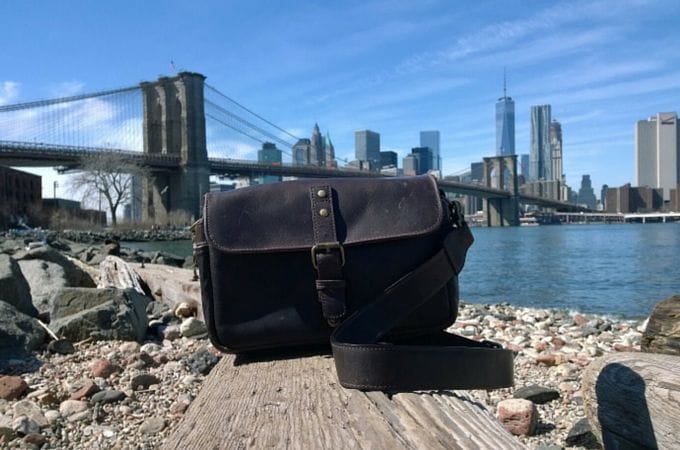 I've already written about how this sturdy leather beauty doubles up as a stylish handbag, so it's perfect for traipsing around a new city when you might at any moment need to whip out your camera (if you're like me, that's once every few steps).
Plus, when you're packing, you can remove the shoulder strap and use it as a luggage insert to keep your camera safe in your suitcase: the best of both worlds.
The Nikon 1 J4
Inside my Ona bag is my camera, the Nikon 1 J4.  I've had a few comments on it while I've been out and about, mostly because of it's size: at a little less than four inches wide, it's about half the size (and probably the weight) of a professional DSLR camera, but it takes photos of almost equal quality (and that's just on auto – I'm still learning how to use all of its sophisticated features!).
The We Travel Far carrying case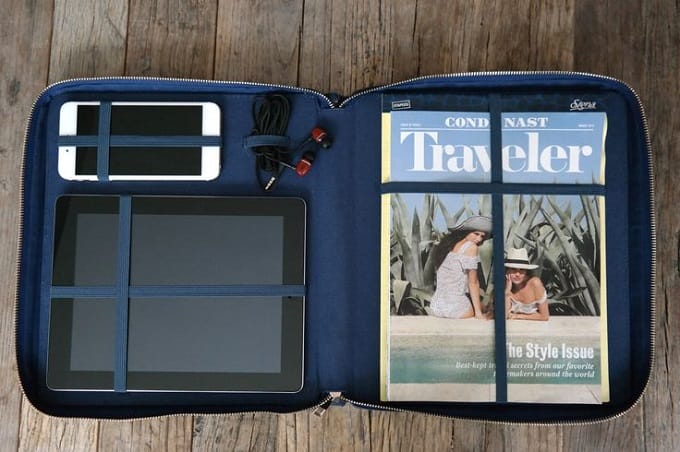 This travel organiser is exclusive to NYC-based We Travel Far; I received one in my gift bag at the Women In Travel Summit in Boston, and I've been obsessed with it ever since. It fits a tablet, magazines, travel tickets – anything you might need at hand during a journey, but don't want to have to get out of your seat and haul down your suitcase to find.
For me it's a stylish upgrade from the plastic file organisers that used to be quickly hidden in my handbag.
Tablet, iPad, or Kindle
Does this one even need an explanation? My iPad mini is a note-taker, music-and-movie player, radio, photo editor, social media and email hub, newspaper, and so much more, all rolled into one tiny piece of electrical equipment.
Based on the same premise, I'm adding my Kindle in here too: If I'm honest, I rarely leave the apartment without it, let alone the country. It's strange to think of the pre-Kindle travel days, back when my parents visited me in China and brought about 30 books with them for a four-week stay.  A love of reading (and travel) runs in the family, so Kindles are an absolute necessity for us all.
Mini toiletries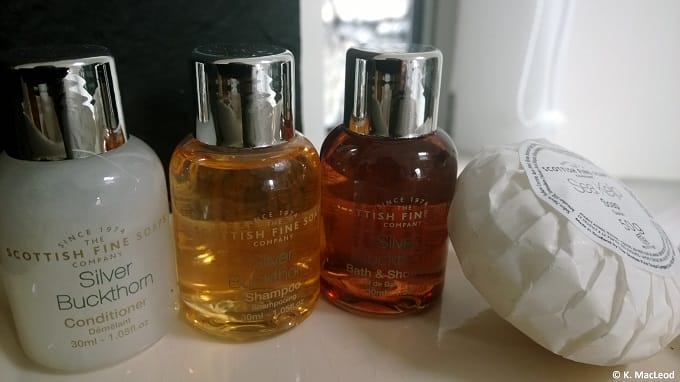 As I mentioned above: weight is crucial! I don't understand why people take entire bottles of shampoo and shower gel with them on holiday (yes, I'm looking at you, Mr. Stories My Suitcase Could Tell), as they take up not only precious space in your suitcase, but add unnecessary weight too.
Buy a few mini versions to last you a few days, or if you're staying in a hotel, simply leave them at home and make use of the hotel samples. When they're as gorgeous as these ones at The Broch at Borve Lodge in the Outer Hebrides, why bring your boring every day bottles? Besides, you can usually buy what you need wherever you are in the world.
 A notebook
It may be old-school, but as a journalist, never leaving the house with a notebook and pen is a habit that sticks. You can't guarantee that your phone or iPad will have enough power to record that conversation with a city local, or type up those notes about that cafe with the amazing coffee, so having a back-up is always a good idea.
While I love these light, pretty Rifle Paper Co. notebooks, I've recently bought a mini Moleskine that is moving quickly up my must-have list.
____________________
What's inside your suitcase? Is there anything you just have to pack before going on holiday?
Update 2016: I now love and pack my Lo and Sons Pearl handbag – it's ideal for a weekend away! So I suppose that makes it eight things I never travel without…