As a travel blogger, one thing I'm guaranteed to be asked for is travel advice and travel planning tips.
Sometimes it's for a place I know well and can offer help for (New York City, or Scotland), and other times it's for somewhere I've never been before.
It made me think about how I plan my own travels, and I realised that over the years I've built up my own routines for researching and deciding what to do in a new destination – routines that I've decided to spill the beans on with you!
On that note, here are some travel planning tips for you, and a wee look behind the scenes of the suitcase stories at how I plan my travels, both near and far…
Step 1: Deciding where to go, and booking flights.
For me, this is usually a combination of where I want to go, and what's within my price range (and occasionally, whether a blogger partnership is in the works).
Travelling for a special occasion, like the wedding in Italy we attended one autumn, means there is little room for manoeuvre. In cases like these, you do not want to wait until the last minute, as you can't be flexible, so book as far ahead in advance as possible. You'll rarely regret it.
Sure, there are always last minute flight deals – but they might not be going to the place you want to go, or be available on the dates you need. I usually glance at the likes of Skyscanner to get an idea of what's available, but I always – always – book directly with the airline.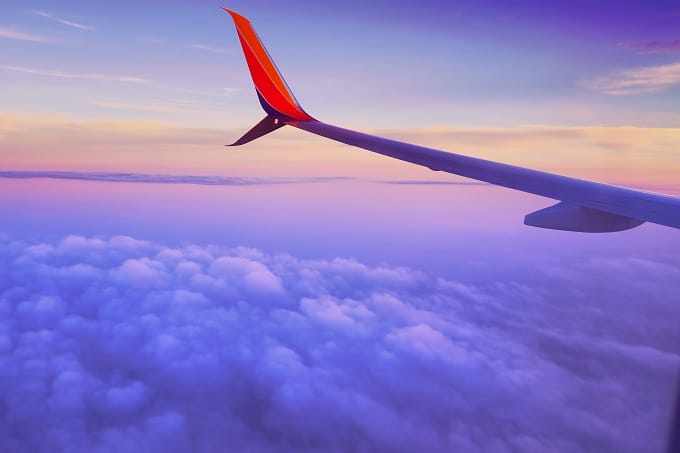 And then there is my secret weapon: flight deal alerts. It all started for me when I discovered Scott's Cheap Flights in 2016. It's an email service that sends daily flight deals to your email inbox – with no catch. I thought it sounded too good to be true when Mr. Stories My Suitcase Could Tell first found out about it, so when I signed up for the free subscription, I did so sceptically.
Eventually, after much debate, I paid $30 to upgrade to the premium version, which means I get more flight deals, and I get them earlier than everyone using the free version. After all, time is of the essence when it comes to bargain flights, and that $30 more than paid for itself, with a $480 return flight direct to Glasgow in the first year.
Now, there are lots of services doing similar things. I'm also subscribed to emails from Matt's Flights; friends and family in the UK swear by Jack's Flight Club (the deals that come up on there are amazing, like £329 return flights from London to Vancouver); and at any one time I usually have a least five flight price alerts set up on Google Flights and Skyscanner.
If you're flexible on where you travel to, setting up price alerts and subscribing to newsletters that collect flight deals takes a bit of the guesswork about where to go. After all, if you get a bargain on the flight, you have more money to spend when you reach your destination!
Step 2: Choosing where to stay
After the excitement of booking a holiday comes the decision on where to stay. Honestly, this is my least favourite part of travel planning, as it can be difficult to find the balance between affordability, cleanliness, design, and location. (Although if there's a Hoxton hotel in your chosen destination, go for it! They tick all the boxes, and are ridiculously cool).
If I'm completely new to a city, I'll check Booking.com to get an idea of what's out there, then cross-reference with reviews on Trip Advisor, blog posts, articles, and the hotel website itself. (Like with airlines, I tend to book directly with the hotel, but I do sometimes make use of the Booking.com deals, or apartment rentals.)
Step 3: Researching what to do when you reach your destination
For me, this is the fun part! My first port of call is usually Amazon, or one of NYC's many bookshops, to purchase my guidebook.
For my solo trip to Rome, I invested in the Lonely Planet guidebook, and food writer Katie Parla's guide on what to eat in the Eternal City (through which I found my favourite gelato shops, and the best carbonara I've ever had – and probably will ever have – in my life).
Then it's on to blogs, Pinterest planning, and social media shout outs. Pinterest is a great place to start "digital" brainstorming, but I find Instagram can be useful too, for searching out less-well known spots using the location tab.
Sometimes, though, it's even simpler than all of that: sometimes you're lucky to get the best recommendations from people you know, or a friend of a friend. That's how we found Checco er Carettiere in Trastevere in Rome, a wonderfully charming and oh-so-Italian family restaurant where we ate rice suppli, osso busco, and amatriciana.
It's also how my parents and I had the best meal of our Canadian holiday last November, when Kirsten of Kirst Over The World told me about Toronto's Carbon Bar via Twitter, and how my brother and I feasted at Cochon Butcher in New Orleans.
So don't be shy – ask around, and word of mouth might make your trip extra special.
Step 4: Creating a personal travel itinerary

About a week before I leave, I start sketching out a rough itinerary. This is where my guidebook gets overrun by post-it notes, bookmarks, and scribbles in the margins of the page. From there, I create a personal online travel map from research and recommendations.
This is a lifesaver if you're travelling solo, if you can't use phone data, or accessing wifi will be tricky. With my offline Google map personalized to the brim with everything I might want to see or do (or eat), and my physical guidebook in my bag, there was no way I could get lost when I visited Rome solo (and there was no way I could miss those speciality gelato shops, either).
Step 4: Working out what to pack
Let's be honest: I usually leave packing until the day before I'm due to leave. For someone who loves to travel, I really dislike the process of packing and unpacking. Luckily I've done it so often now I can almost pack by heart (my carry-on Tripp suitcase helps), but basically, I check the long-range weather forecast for my destination, and take it from there.
Remember: you never do need to take as much as you think you will. Even as someone who has learned to pack light, I still find myself packing clothes I never end up wearing!
Step 4: Putting all your planning into action!
Some of that travel itinerary I created will be put into practice, and some of it will not. Of course, I like to make sure I see everything on my list of essential sights; I wasn't going to go Rome and miss the Colosseum, or to Amsterdam and miss the canals.
But the truth is I also love nothing more than taking a leisurely stroll through a picturesque neighbourhood, without so much as a glance at the map. I know this isn't everyone's idea of fun, but for me, the days I put down the map and get "lost" always end up being some of the most enjoyable.
____________________
How do you organise your travel planning? Do you like to be super organised, or do you go with the flow when the time comes?
Let me know your travel planning tips in the comments below – I'd love to hear from you!
____________________
Want to read more?
Lo and Sons Pearl: The Best Bag To Pack For A City Break?
How To Satisfy Your Wanderlust Without Leaving The Country
____________________
Please note: this post contains some Amazon affiliate links. This means I make a small commission if you buy something I love and recommend (at no cost to you, of course). Find out more on the FAQ page.