Despite being slightly incredulous that June has rolled around this week – how are we half way through the year already?! – I thought it was about time I updated you on my 2016 travel plans. As you'll see, they've morphed quite a lot since I sat down to write about my initial ideas back in January.
In the first half of the year, my three big planned holidays have been and gone: Puerto Rico, the Outer Hebrides, and most recently, Mexico. In between those trips I've had a few local travel escapades too: a day trip to Beacon in the Hudson Valley, a visit to 'little Poland' (aka the Brooklyn neighbourhood of Greenpoint), not to mention a marathon tour of the typical NYC tourist sights with one of my oldest friends (we actually did walk the equivalent of a half marathon one day!)
So what's next? More than I had expected, that's what! Read on to see where I'm taking my suitcase over the next few months…
Philadelphia, June 2016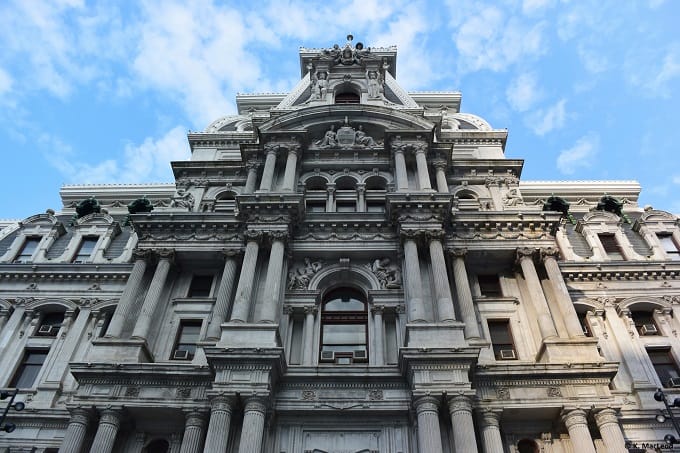 Next week, I'm returning to the city that started it all: Philadelphia. The City of Brotherly Love was the first city I ever lived in (Stornoway and St Andrews are most certainly not city-size), and the first place I ever visited in the US. It was also the first place I lived abroad – and so quite frankly, Philly has a lot to answer for!
I'll be back in my old stomping grounds for BlogHouse, a four day-long, intensive, small-group conference that helps bloggers take their websites to the next level, whatever that means to them.
I'm excited to learn more about this weird and wonderful industry (I've seen blogging referred to as 'the Wild West of careers'), and looking forward to meeting like-minded travelers (not to mention people who also take photos of their food before eating! Roll on the Philly Cheesesteaks!)
New Orleans, July 2016
This one came out of the blue recently – I love a last minute adventure! My brother and a friend of ours are embarking on a summer road trip through the American South, and I've decided to join them in their first stop: the Big Easy.
I've never been to the South before, so I'm especially excited about this one. My brother and I always have a good laugh travelling together (our drive to Huisinis is a prime example) so I can't wait to explore a new part of my adopted country with him and our friend. The Leodhasachs take on Louisianna – that will be a suitcase story to watch out for!
Brooklyn, late summer
Sometime after New Orleans I'll be taking it easy closer to home, in Brooklyn Heights. At a recent Travel Massive event (you've probably heard me talk about these awesome monthly travel meet-ups before) I was lucky to win a night's stay at Brooklyn's newest boutique hotel, the Nu Hotel. I haven't settled on a date yet, but it will be a nice break from routine sometime between New Orleans and my next international trip – not to mention an excuse to explore a borough I don't see enough of.
Italy, October 2016
My brother-in-law is getting married in Tuscany this autumn (to the lovely lady I wrote about in this blog post), so of course we are making the journey across the Atlantic to celebrate with them.
Before the festivities start I'll be spending a few solo days in Rome (I'm just giddy at the thought of seeing the Colosseum!) and then heading up to The Lazy Olive, where the wedding will take place and which we'll be using as a base to visit spots like Florence and Sienna. This time, I'm eating all the pasta! (If you haven't heard about my one-time hatred of pasta yet, read this post, and maybe check out this one too.)
Undecided…?
Despite a lack of set dates, there are two more destinations I hope to visit: Kennebunk in Maine, and Central Pennsylvania. Mostly because I have family there and I want to catch up with them, but also partly because I love these locations – and they're super easy to get to!
One is quiet and full of fields and trees, where we stay in a house (it's also a fabulous Air BnB!) by a creek that I'm sometimes brave enough to kayak in. The other is by the ocean – my beloved ocean! – in Maine, a state I am a little bit in love with.
And of course, I would love to make it back to Britain again before 2016 is out (for a whole host of reasons, personal and otherwise – that's expat life for you) but whether that will actually happen is another matter.
In the meantime, I'm more than excited about the jam-packed six months ahead – and I can't wait to share all these future suitcase stories with you!
____________________
What are your 2016 travel plans like for the next while – at home or abroad?
(And if you've been to any of my upcoming destinations, please feel free to leave me some travel tips in the comments!)