Year in review round-ups can be a bit clichéd.
At this time of year, they're everywhere – newspapers, TV shows, blogs and websites. And yet – I can't help but love them. Maybe it's nosiness, or nostalgia for the 12 months just passed, but there's something I can't resist about a look at the year in review.
Nationally and globally, 2016 has not always been the most encouraging year. Personally, though, it's been a (mostly) good one, filled with all my favourite things: friends and family, travel, good food, new experiences, lots of books. It can be easy to forget that in life it's the little things that make up the big picture.
So, to celebrate it all, here's the year in review on Stories My Suitcase Could Tell… (And check out the 2014 and 2015 editions to see what's changed!).
2016 in… Travel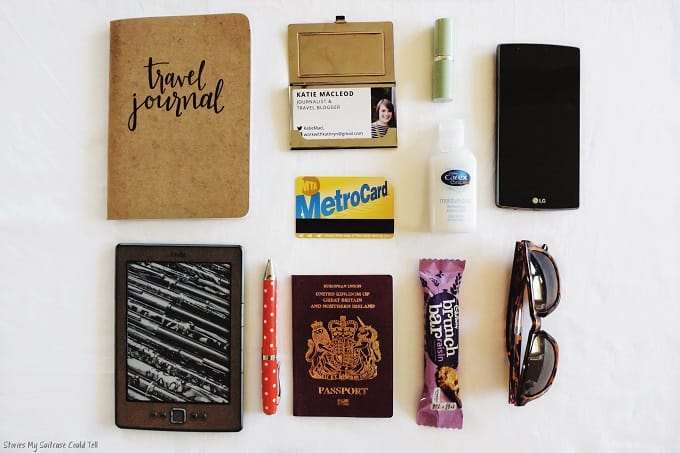 For me, 2016 has most definitely been a year of travel – some of it expected, and some of it not. After a year of staying still in 2015, I made up for it this year by visiting five countries (two of which were new to me) and exploring new-to-me regions closer to home.
There was my long-awaited return home, to the Outer Hebrides, after a year and a half away. A hilarious road trip through Uist and the islands with my parents. A weekend on Mexico's Riviera Maya. 24 hours in Toronto, and a day at Niagara Falls. Weddings and gelato and wine in Tuscany. Ancient history in Rome. Jazz in New Orleans, which I listened to with my brother. Apple picking in New York's Hudson Valley, and a long weekend in Washington, D.C.
For all that we travel, Mr. Stories My Suitcase Could Tell and I have rarely been on what you would call a 'vacation' together. When our relationship was long-distance, we tended to visit each other when one of us was still tied to work, or study. Now that we live in New York City, travel is often to see family and friends far away.
Pure, unadulterated holiday time has therefore been rare for us – we didn't even have a honeymoon! – so celebrating our first wedding anniversary in Puerto Rico this January was perfect.
There has been a lot of travel this year, to some incredible places, but this warm, relaxing weekend full of Caribbean food, sunshine, and pina coladas remains a firm favourite. While there's nothing in the calendar for January 2017 yet, I think a celebratory anniversary escape is something we should make into an annual tradition.
If I was to choose my absolute favourite travel moment from the past 12 months, what would it be? It would be tough, but in the end it would be a three-way tie, I think, between standing in the Sistine Chapel in the Vatican, kayaking on a bioluminescent bay by moonlight in Puerto Rico, and sailing into the roar of Niagara Falls. Nature wins, every time!
(And when it comes to meal of the year, Mr. Stories My Suitcase Could Tell has no hesitation: the seafood bowl at the North Harbour Bistro on the Isle of Scalpay, hands down.)
2016 in… Blogging
When it comes to blogging, 2016 has been a year of experimenting. Mostly that's gone on behind the scenes – learning how to fiddle with basic code, or implementing SEO – but some of it has been front and centre, too.
In January I started a (now) monthly newsletter (you can get the latest suitcase stories by signing up here!). It was then that I began filming my travels, and my video on going home to the Outer Hebrides went unexpectedly viral in March.
I was starstruck in April, when I interviewed the stars of Outlander as part of NYC Tartan Week, and not long afterwards I joined Travel Blog Success, an online community of bloggers. Every month, as always, I attended NYC's Travel Massive, to catch up with my friends and learn about new destinations.
In May, I was accepted into BlogHouse Philadelphia, where I was inspired and encouraged by my mentor, Sherry Ott, met wonderful new colleagues and friends, and learned a lot. I'm still working on the ideas and plans that were set in motion that week, and hope that 2017 will be the year they'll come to fruition.
As summer approached, I asked you to tell me your thoughts: what did you like about these suitcase stories, and what did you want to hear more of? The responses to my first-ever blog survey blew me away; I almost cried when I read that someone went on their honeymoon to Harris thanks to this little corner of the internet!
Which leads me on to say that the highlight of blogging in 2016, for me, has been all of you. Writing is an odd, often solitary profession, so getting into conversations here, or on Facebook or Twitter, makes it that much more enjoyable. Some of you I've never met – but feel as if I know already! – and each and every comment means so much more to me than you know.
2016… by the Numbers
Countries visited: Five – the UK (specifically Scotland), Mexico, Canada, Italy, and the Vatican.
Cities visited: 16
Miles travelled: 20,000 in planes, trains, cars, buses, and of course, multiple ferries (thanks, CalMac!)
Blog posts published: 45 (with this one being the most popular, and this one going slightly viral and breaking my site!) 
Books read: 48 (Favourites included: The Outrun, Fates and Furies, and Poacher's Pilgrimage.)
And on that note: here's to 2017!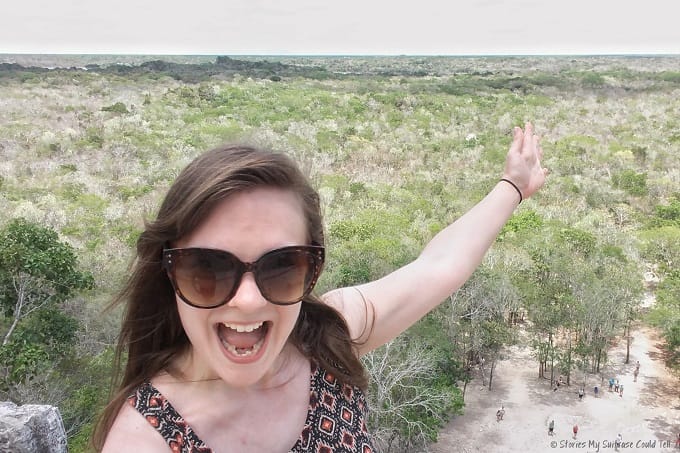 There are, of course, too many great memories, travel and otherwise, to fit into one blog post. Thanks to my friends, family, and all of you who read these suitcase stories, 2016 has been a truly lovely one. Happy New Year when it comes, and see you in 2017!
___________________
What have been your highlights of 2016? Let me know about your year in review in the comments, or on Facebook, Twitter, or Instagram – I'd love to hear what made this year special for you!
Please note: this post includes some affiliate links. This means I make a small commission if you buy something I love and recommend (at no cost to you, of course). Find out more on the FAQ page.