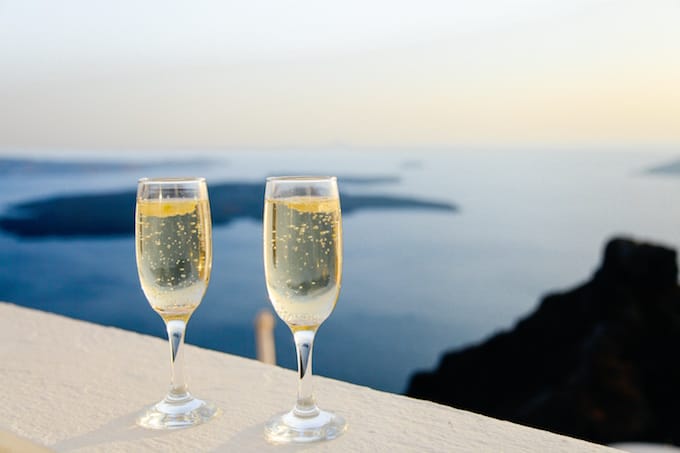 Over the years, I've been lucky enough to have stayed in some spectacular properties, and as Valentine's Day approaches, I realised many of them would make the perfect location for a couple's escape (or simply a treat for yourself!).
So in lieu of flowers, chocolates, and expensive dinners, why not do something different and stay somewhere special? If you're wondering where to stay on Valentine's Day – or just treat yourself any day of the year – I've got a few ideas for you. Here's a look at some of the most romantic hotels I've stayed in around the world…
Le Royal Monceau, Paris
Without a doubt, Le Royal Monceau is the most incredible place I've ever stayed at. It's also likely to remain that way unless I win the lottery (or another travel writing competition, which is how I ended up there in the first place). Although I visited Paris with my Mum, I can imagine it would be the ideal place for a (very) luxurious Valentine's break. The rooms are so big it's a bit like having an apartment in Paris for the weekend – minus the kitchen because you've got a Michelin star restaurant downstairs (and a spa, a swimming pool, an art gallery… You get the idea).
Where?  Avenue Hoche in Paris, steps from the Arc de Triomphe.
How much?  Starting at £700/$800 per night for a standard room.
Read more:  In Love With Luxury At Le Royal Monceau
The Broch at Borve Lodge, Isle of Harris
The Broch, a self catering lodge, was made for romantic escapes – and I mean that literally.  It's designed specifically for couples, and located on the beautiful west coast of the Isle of Harris (one of my favourite places on earth). I can vouch that it's a wonderful place to hide away with your partner for a few days of utter relaxation; my husband and I stayed there for a long weekend two years ago.
It's the kind of place that almost makes you wish for rain and gales, so that you have an excuse to stay inside and make the most of the beautiful interior: think reclaimed wood and Harris Tweed furnishings, heated floors, a wood burning stove, and a four-poster bed under a skylight that looks out to the stars.
Where?  The village of Borve, on the Isle of Harris, Scotland.
How much?  Around £500 for three nights (minimum stay) in the off-season.
Read more:  The Broch At Borve Lodge, A Luxury Hebridean Hideaway
Loews Regency New York, NYC
Classic New York glamour meets modern style at this upscale Manhattan address on Park Avenue – making the Loews Regency an excellent place for a romantic 'escape' even if you already live in the area. Order room service in your suite (I recommend the brown butter cheesecake), enjoy a speciality cocktail at the infamous bar, or pop outside for a romantic stroll or boating adventure in Central Park.  (This is basically what we did the autumn we visited, when the weather was starting to turn, and it was just lovely.)
Where?  540 Park Avenue, New York, NY.
How much?  From $359 per night for a superior room.
Read more:  One Luxurious Night at the Loews Regency New York
Peter Shields Inn, New Jersey
Peter Shields Inn was where I had one of the best weekends I've had in a long time, and seeing the effort that is made for Christmas, I can only imagine how indulgent it must be on Valentine's weekend.  With the beach right outside the door, an award-winning restaurant in the Inn itself, and some of the friendliest Inn keepers and staff I've met at a hotel, you're guaranteed a good stay here – on Valentine's Day, or any other day of the year. Plus, Cape May is one of the prettiest towns I've seen in the US to date.  
Where?  1301 Beach Ave, Cape May, New Jersey.
How much?  From $249 a night for two adults.
Read more:  A Romantic Stay at Peter Shields Inn in Cape May
The Dylan Hotel, Amsterdam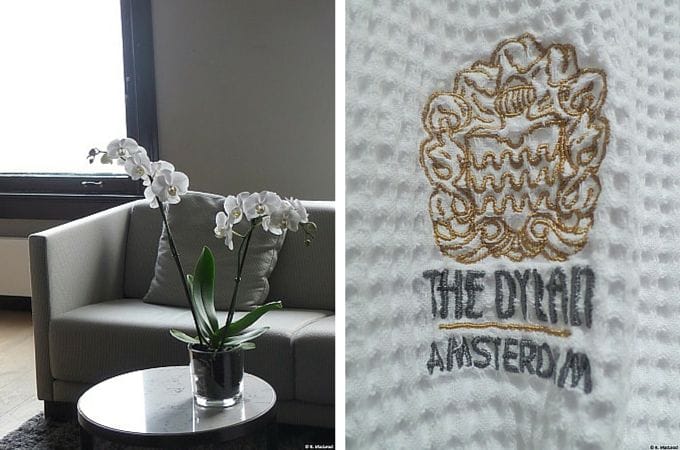 My stay at The Dylan was part of my first proper 'solo' trip, when I spent two days in Amsterdam by myself in 2014 – but it could equally serve as a lovely location for a romantic weekend away. It's situated right on one of those postcard-perfect canals, and you can hire bikes with little baskets to cycle around the city on.
Plus, the food there was amazing. Forget high tea: at The Dylan it's all about High Wine, where you get mini versions of all the best bits on their restaurant's Michelin-start restaurant. (It even made me like salad, which is a pretty big accomplishment.)
Where?  Keizersgracht 384, Amsterdam
How much?  From £319 a night for two adults.
Read more:  The Dylan: A Hidden Gem Hotel in the Heart of Amsterdam
The Hoxton Holborn, London
The Hoxton is the kind of hotel you'd pick for an energetic city break. It's not necessarily luxurious – it's just ridiculously cool, and very comfortable (not to mention affordable for notoriously overpriced central London). The Holborn edition of the hotel chain is stylish without trying too hard; I loved the books used as decorations, the art prints on the walls, and the buzzing eating areas around the lobby.
I stayed here before the Cosmo Blog Awards back in 2014, but I can easily imagine it being the perfect place for a low-key, romantic couple's weekend in the city. (I'm keeping my eye on opening dates for the NYC version, as a staycation spot for myself and Mr. Stories My Suitcase Could Tell!)
Where?  199-206 High Holborn, London.
How much?  Prices start at around £119 a night (although sometimes you can find deals that bring the cost down to around £100, an absolute steal for the style and location!).
Read more:  The Hoxton Holborn: More Than A Mere Hotel
____________________
These are some of the most interesting spots I've stayed in over the years – as good for a romantic escape as for a solo adventure!
Where are the most romantic hotels you've stayed in? Let me know in the comments – I'd love to hear your recommendations!
____________________ 
For more hotel reviews and recommendations, check out the Accommodation section of the blog!